If you've ever tried mini golf, you'd know how fun this game of putting is. Living out our Tiger Woods-wannabe dreams have become even more exciting at Kulnari Mystery Golf. But, just how mysterious are we talking about? Think plenty of whimsical decorations, escape room-like set-ups, and immersive storytelling.
This 18-hole mini golf course along Circular Road offers a golfing experience like no other. It combines the fun of putting and the thrills of solving a murder mystery – the first of its kind in Singapore. You'll get to channel your inner Tiger Woods and Sherlock Holmes to uncover hidden clues and decode messages from your surroundings to solve the mystery of the fictitious Kulnari Trading Company.
Each hole on set constitutes one chapter of the murder mystery and as with each hole-in-one you score, you'll unravel more details and inch closer to solving the case. While in mini golf it's every player for themself, in mystery golf, you'll need some teamwork in order to make the dream work – you're gonna need a lot of this if you want to understand the story and mystery of Kulnari Trading Co.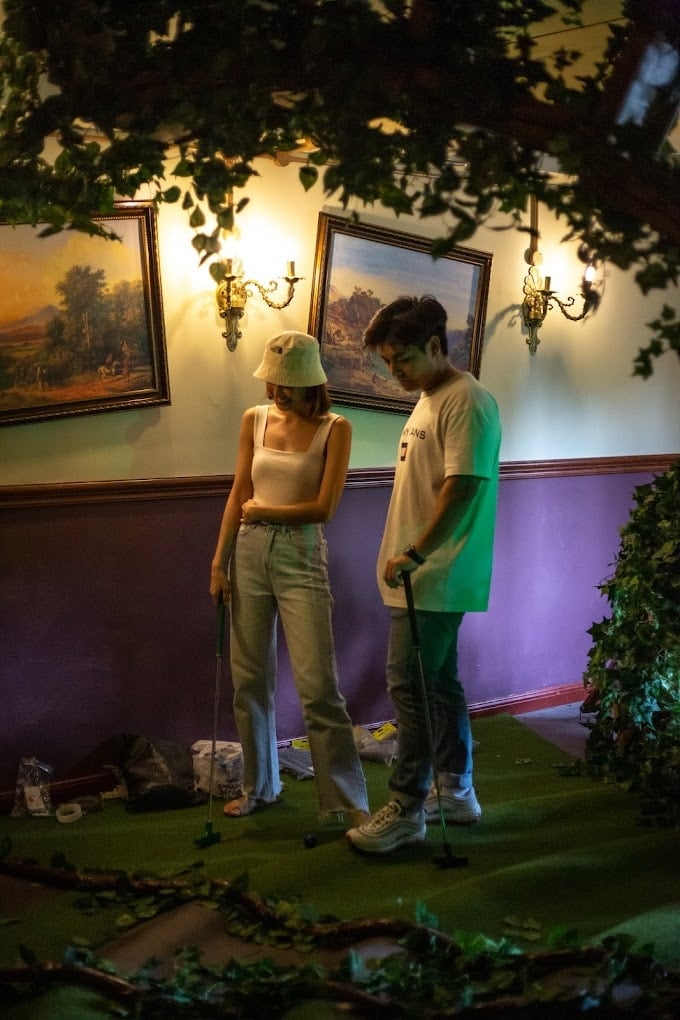 Unlike other mini golf courses we've seen in Singapore, Kulnari swaps out the colourful quirky decor for dull and dark-stained vintage furniture that will transport you back to Singapore in the 1920s. Paired with inexplicable displays of light and sound, interactive puzzles, and plenty of hidden pathways, be prepared to be taken on an adventure filled with plenty of plot twists, hidden secrets, and more.
But you must be wondering – of all the time frames, why specifically 1920s? That's because the building which Kulnari occupies was built in the 1920s. So the team decided to bring out some of the unique culture and heritage of that time – with the help of fiction and pizzazz.
Apart from a swinging good time, Kulnari's enchanting setup also makes for a great IG-worthy backdrop for a vintage-themed photoshoot with plenty of retro artefacts and antiques to use as props. However, do note that each mystery adventure only lasts one hour, so you might want to plan your time strategically.
And at the end of the day, solving mysteries can be hard work. When you feel like you're down to your last functioning brain cell, it's time to recharge at Kulnari's 9th Hole Bar. You can regroup and carefully plan your next move with your teammates over some refreshing tipples and light bites. Alternatively, you can hop over to Kulnari's sister restaurant Quay House for some heartier mains.
Obsessed with solving mysteries? Head down to Kulnari Mystery Golf and put your PI skills to the test!
Kulnari Mystery Golf
Instagram | Website
📍51 Circular Road, Singapore 049406
🕒12pm–10.30pm (Mon to Fri), 10.30am–10.30pm (Sat & Sun)

For more lifestyle updates like this, subscribe to our Telegram channel at @confirmgood.