If Snow City rings a bell, that's probably because it was one of the places to be back in our childhood. After all, it is the only place in Singapore where it makes even remotely any sense to be donning a down jacket without feeling like the flames of hell are licking you every five seconds.
Just in time for the frosty szn, Snow City has revamped its grounds, and awaits visitors with open, chilly arms. The Ice Hotel Gallery at Snow City replaces the Arctic Snow Playground, and stretches across a 17-metre-long snow field. It features five thematic ice and snow art installation zones crafted by Singapore's ice sculptor veteran, Jeffrey Ng.
Experience a 'daycation' in the icy premise of in the Hotel Room, so you'll catch a glimpse of what life is like in idyllic Scandinavian ice homes. It's a 'daycation' because overnight stays have yet to be available, but something tells us that you might not want to spend an extended period of time freezing amongst ice anyway.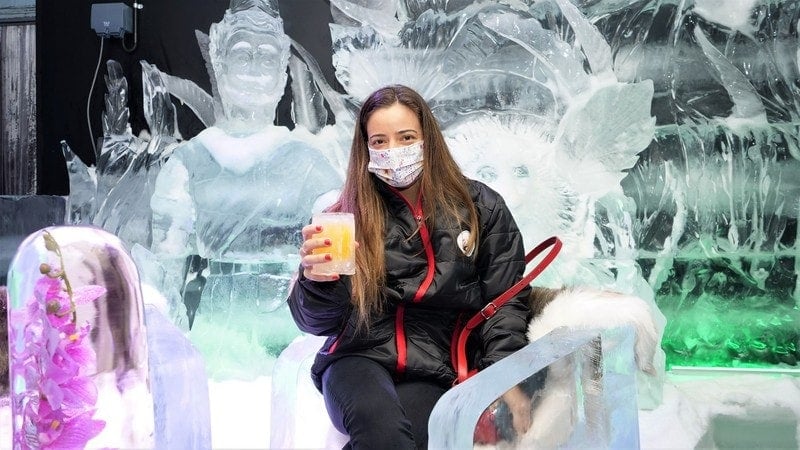 Enjoy a literally chilled drink at the Ice Bar, and snap some photos for 'Gramtown at the Dining Room and Ice Throne. So even if travelling to a temperate country isn't in the books this year, you'll still get to update your feed with cool pictures.
Book your tickets to a chilly winter wonderland and other holiday activities here.
Ice Hotel Gallery @ Snow City
Facebook | Instagram | Website
📍 21 Jurong Town Hall Rd, Singapore 609433
🕒 10am–5pm (Tue to Fri), 10am–6pm (Sat, Sun & PH), Closed on Mon
For more lifestyle updates like this, subscribe to our Telegram channel at @confirmgood.