Often associated as funfair snacks, cotton candy mostly comes as a treat — that once-in-a-blue-moon, special occasion sugar high. With Magic Candy vending machines across Singapore that now dispense the fluffy, saccharine treat, cotton candy now has a chance to be a casual Tuesday afternoon affair, too.
Ranging from S$3 to S$6, the selection features 18 iterations of the candy in varying colours and shapes. Okay, so Blue Elf (S$3), Hibiscus in water (S$4), and Fall in love at first sight (S$6) might just be a bad case of mistranslation, but the sentiment is there. Anyhow, there are reference images of the various designs of the cotton candy so you'll most definitely know what you're paying for.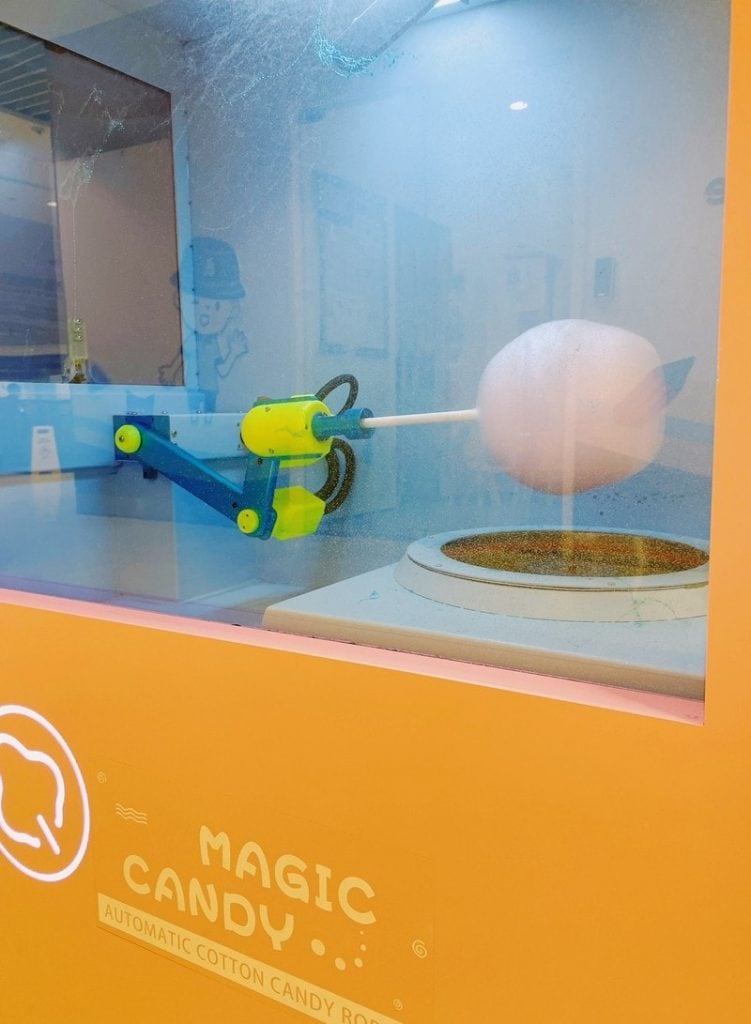 The known shopping malls that house these Magic Candy machines are currently Plaza Singapura, Thomson Plaza, and Sembawang Shopping Centre. These cotton candy machines were also spotted in Taipei, as shot by this YouTube channel, Kuala Lumpur, and potentially other cities as well.
Magic Candy Vending Machine
Facebook
???? Plaza Singapura, Thomson Plaza, & Sembawang Shopping Centre
???? Subject to mall opening hours
For more lifestyle updates like this, subscribe to our Telegram channel at @confirmgood.