If you've been hunting for the perfect Valentines' gift, this is your sign to surprise that special someone with a trip down to Curious Creatures — the first jewellery store in Singapore to offer permanent bracelets.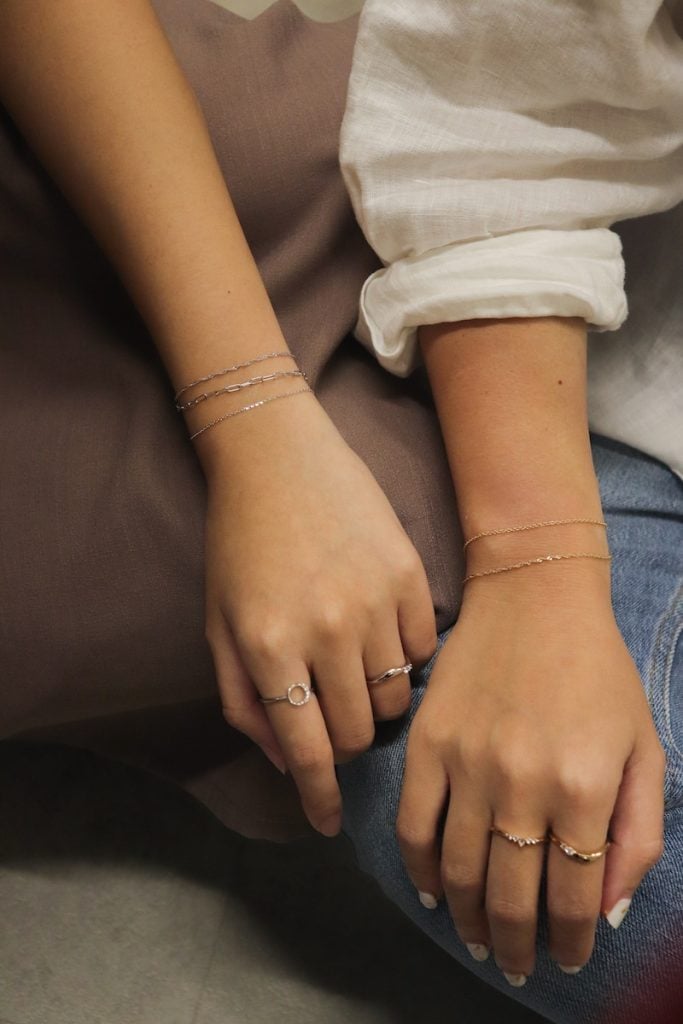 For those of you who are Instagram and TikTok users, chances are you've come across these viral permanent bracelets. For the uninitiated, these are custom-fitted bracelets that are welded to your wrist.
Launched in November 2022, Permanent Bracelets by Curious Creatures come in a range of 14k solid gold chains that are suitable for everyday wear. It's perfect for those who tend to find removing and re-wearing jewellery on a daily basis too tedious. With this, the possibility of losing your precious jewellery will also almost be reduced to none. Plus, it promises to be a fuss-free experience with no maintenance required!
Although welding jewellery to your skin sounds like a painful experience, the process is extremely quick and completely pain-free.
Prices start from S$109 onwards, which is pretty affordable considering the quality of the jewellery being offered. With a choice of yellow, white and rose 14k gold chains (subject to seasonal availability), there's definitely something for everyone.
Should there be a need to remove the bracelet (medical appointments and the like), you can easily do so with a pair of scissors or pliers, or just visit one of their stores. Re-welding services are available for S$10, but if your bracelet snaps within 30 days, you can get it reattached for free.
Furthermore, don't fret if you happen to be travelling and need to go through airport security. You won't have to remove the bracelet — tried and tested by the team themselves.
Be it as a gift for yourself or as matching bracelets between family, friends, or lovers, these classy permanent bracelets are super versatile and can be worn with practically any outfit, so they're definitely worth the splurge.
While Curious Creatures does try to accommodate walk-ins, it's best to book your appointment here to avoid disappointment.
Head over to either of their stores for your personalised fitting today!
Curious Creatures
Facebook | Instagram | Website
📍333 Kreta Ayer Rd, #03-21, Singapore 080333
🕒12-7pm, (Mon-Thu)
For more lifestyle updates like this, subscribe to our Telegram channel at @confirmgood.