IKEA LEGO storage collaboration
Last August, IKEA and LEGO revealed a collaboration to create a playful storage solution called BYGGLEK, and it's finally here.
From building a fairy tale castle to a majestic treehouse, the possibilities are endless with LEGO. The simple, interlocking bricks continue to be popular amongst children, simply because of its unrestrictive, imaginative play.
But here's the thing. During play, children see a stimulating and creative environment in which they naturally want to build, pause and then replay, which explains why it's difficult for them to dismantle their toys. While adults see a need to tidy up and reorganize — lest they step on a LEGO brick. This, will however, disrupt their child's creative expression and growth.
But BYGGLEK by IKEA and LEGO is a game changer. It is a series of IKEA storage boxes that are equipped with LEGO studs on the top and the front, so kids can integrate the storage boxes as part of their LEGO builds. They can either store their stories inside them, or proudly display their creations on top of them.
In the IKEA Play Report, one in two parents worry about their child making a mess when playing and feel a compulsion to tidy up around their kids even while their child is still playing. Nine in ten children confirm this reality, saying their parents tell them to tidy up while they are still playing.
With this, there's no need for the kids to restart their creations anymore.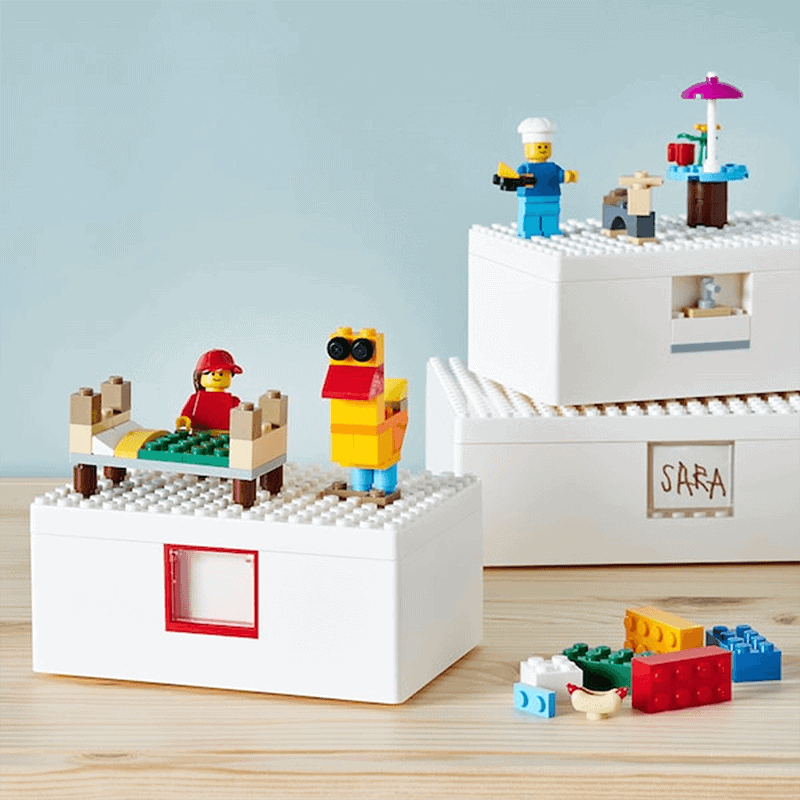 The range consists of 4 different products. One set of three small boxes (US$9.99) ~S$13.20, two sets of bigger boxes (US$12.99 ~S$17.30, US$14.99 ~$S20) and a 201-piece brick set (US$14.99) ~S$20 to kickstart the experience. BYGGLEK also works with existing and future LEGO sets, since the studs used are part of the LEGO system.
BYGGLEK will launch in stores on 18 February 2021 and will be available at both Alexandra and Tampines IKEA outlets.
Alexandra Outlet
📍 317 Alexandra Rd, Singapore 159965
🗓️ 10am-9pm (Sun-Thurs), 10am-11pm (Fri-Sat)
Tampines Outlet
📍 60 Tampines North Drive 2, Singapore 528764
🗓️11am-9pm (Sun-Thurs), 11am-11pm (Fri-Sat)
To find out more, click here.
Or, check out IKEA's new mala dishes.
I leave the office at 6PM on the . to rush home and play games. My boss has no control over me!!