I could go on about things and ingredients that shouldn't go together, but then again what's life without a smidge of innovation every so often. On today's episode of epic crossovers, household favourite instant ramen brand Nissin joins forces with homegrown Irvins to bring us the Salted Egg Noodles Bowl.
I think most of us can agree that we're incredibly proud of Irvins' international presence, and how it's a breath of fresh air seeing Singaporean products on television and other forms of media worldwide. There's no stopping this local powerhouse and now, they've brought us the familiar salted egg goodness in the form of a meal alongside Nissin.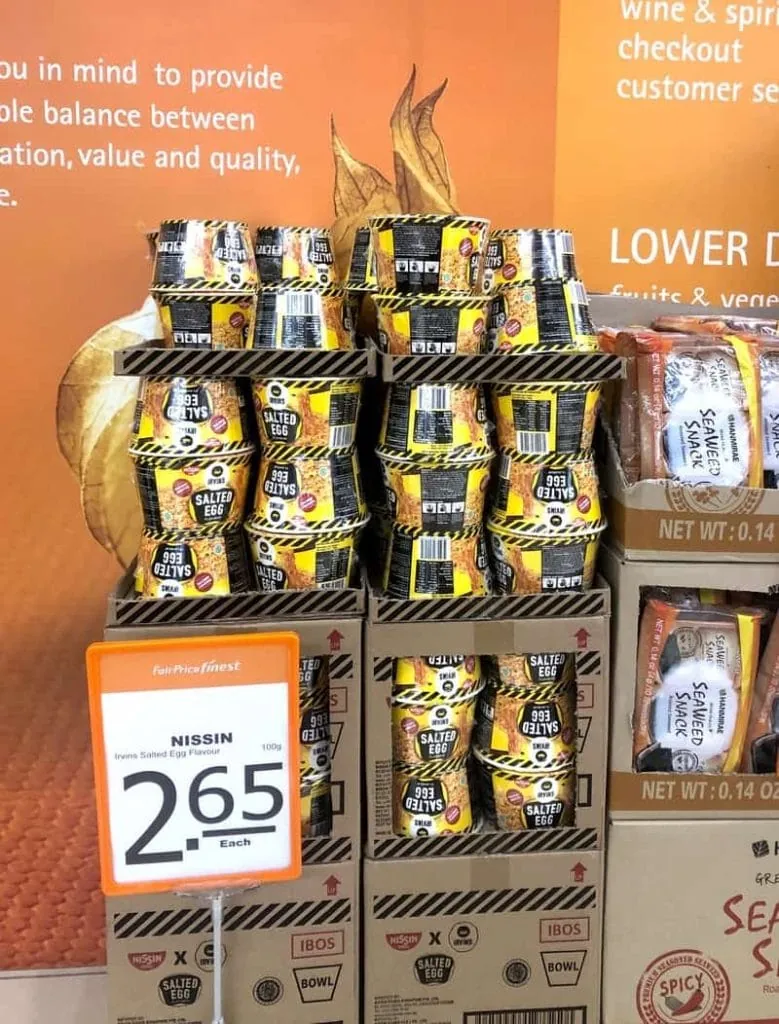 Like you, the product had me doing a double take at first — the track record of food combos in the last couple of months hasn't been great, I'll leave it at that. But as I always say, don't knock it until you've tried it — and that's exactly what I did.
Like any other bowl of instant noodles, the preparation process is simple — pour boiling water over, drain it, and toss your noodles in the sauces provided. The bowl came with a sachet of salted egg power, chilli oil, some garnish, and egg crumbs to be sprinkled over as the last step.
Mix it altogether and you'll have your salted egg yolk noodles as promised. Right off the bat, it's a relief that Irvins has tweaked the salted egg recipe to form a more savoury-forward formula that isn't as sweet as what you'll find in the chips. My main worry was that it would taste exactly like the chips but with the choice of carbs swapped out, and that the whole meal would've just fallen flat — all too cloying when reimagined into noodle form.
I was proven wrong, however, in a delightful surprise that was a well-balanced blend of savoury notes with just a kiss of sweetness to lift the whole bowl altogether. For maximum indulgence, top it off with a sausage, fried egg, and even some actual crumbs of Irvins salted egg yolk chips to really drive home the flavour.
The Nissin x Irvins Salted Egg Instant Noodle Bowl can be purchased at FairPrice outlets for S$2.65, other supermarkets, directly on Irvins' website, or in a bundle on Shopee.
For more lifestyle updates like this, subscribe to our Telegram channel at @confirmgood.