If you're up for some heart-stopping scares this Halloween, then don't miss Mount Austin's largest horror event — The Most Horror Night, and Malaysia's first neon night market that will be bringing carnival games, haunted zones, and more!
The Most Horror Night has transformed the entirety of Austin Heights Water & Adventure Park into a chilling realm, featuring four nightmare-inducing haunted houses and five terrifying scare zones that will leave you trembling with fear and excitement.
You'll be greeted by the sight of shambling zombies and creepy characters like Valak from The Nun when you step into the adventure park. The bravehearted can snap some photos with them before venturing in deeper to the first haunted house awaiting its next victim.
The first — and the scariest — is the Horrorpistal (an amalgamation of horror and hospital). You'll be playing as Kon, the unfortunate protagonist searching for his girlfriend who went missing on the operating table.
The hospital is a hellish landscape, in which you encounter mutilated creatures and zombies at every twist and turn. Here's a warning: if you feel faint when you see blood, you should probably skip this.
The second haunted house, Paranormal, will be familiar to us. You'll feel like the seventh month hasn't ended as you enter the realm of Chinese supernatural horror. Unearth the horrifying secrets of Kon's hometown, and beware of Kon's recently deceased "grandfather"!
Look out for the Ghost Forest, a thrilling outdoor haunted house experience that will have you exploring an eerie forest with only a single candle to light up the pitch-blackness ahead. Evade the evil spirit in the forest, uncover the fate of Kon's missing friends, and figure a way to get out before you are killed.
I'll leave the final haunted house and scare zones for you to discover without delving into further details, but I can tell you that there are also plenty of Halloween-themed photo spots scattered around the water park that would make for some great Instagram shots.
But do be careful not to stumble into a scare zone while exploring!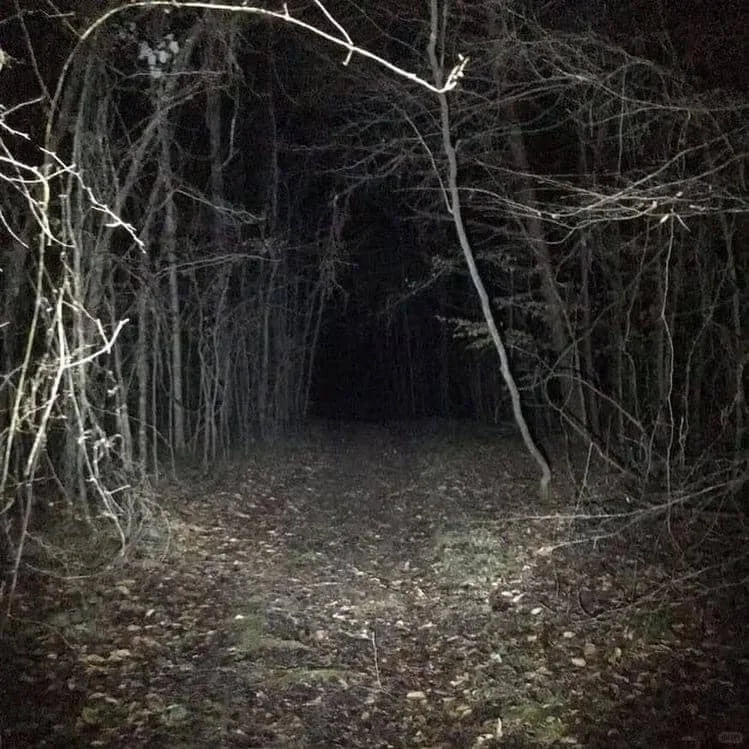 If you survive all the haunted houses and scare zones, you might want to take a well-deserved break at the HAHA Market that is open from 3pm to 12am. Lit up by colourful neon lights and filled with the joyous sounds of live music and laughter, it's sure to dispel any lingering fear in your heart.
Expect more than 60 stalls of food, snacks, and carnival games. There'll be live entertainment such as magic shows, acrobatics by (horror) clowns, art and crafts, face painting and more.
Ticket prices for The Most Horror Night are S$22.57 (RM78) for adults and S$11 (RM38) for children under the age of 12. You'll be able to experience all four haunted houses with a single ticket, though entry is limited to one visit per attraction.
Walk-ins are accepted, but since there are only 700 tickets available each night, I would definitely recommend securing your tickets ahead of time through their WhatsApp contact here.
Ready to have the fright of your life?
The Most Horror Night @ Austin Heights Water & Adventure Park
Facebook | Instagram | RED
???? 71, Jalan Austin Heights 8/1, Taman Mount Austin, 81100 Johor Bahru, Johor, Malaysia
???? 7pm–12am (Fri to Sun, including 30 & 31 Oct)
????️ From now till 4 Nov 2023
For more lifestyle updates like this, subscribe to our Telegram channel at @confirmgood.