Biscoff. Speculoos. Cookie butter — whatever you call it. With the resurgence of Lotus Biscoff and its adjacent desserts, the Belgian biscuit company is now claiming the authority back in a baller move that is launching their very own Lotus Biscoff ice cream sticks, sold in a box of four.
Found on Shopee
The sweet treat can be found here on Shopee at S$29.99 for a box of four which works out to be about S$7.50 per stick, or S$50 for two such boxes which means that each stick costs S$6.25 instead.
The ice cream stick is creamy with caramelised bits on the inside and encased by a crunchy shell made from milk chocolate, Biscoff bits, and Biscoff spread.
Feedback from buyers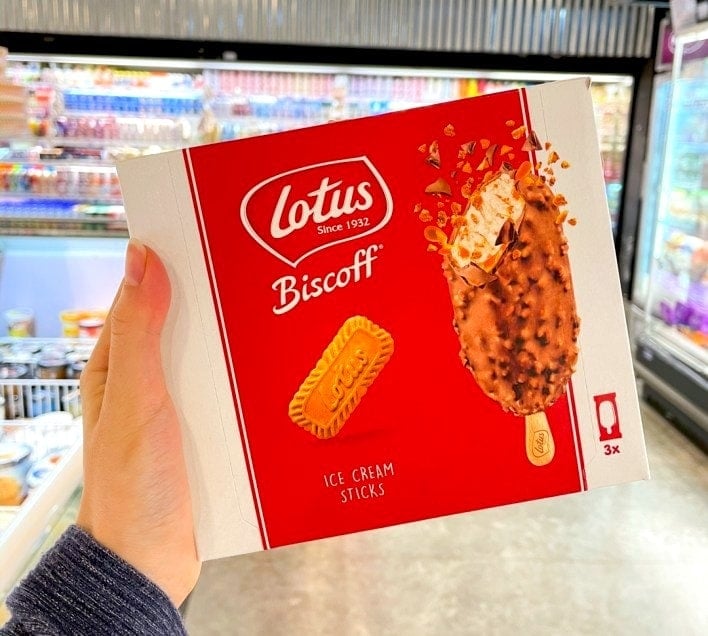 A quick browse through the comments will reveal that the ice cream tends towards the sweeter end, as general consensus states. Though, given the nature of the biscuit it's made from, this doesn't come as that much of a shocker.
As it seems, buyers had praises to sing about the delivery process too, some even citing a less-than-two-days lead time from the time of ordering to delivery.
Order the Lotus Biscoff ice cream here.
For more lifestyle updates like this, subscribe to our Telegram channel at @confirmgood.