Biscoff is such dynamite in terms of appeal to everyone that almost every new thing that contains Biscoff is going to trend. This is the newest thing Singapore is getting hyped over — Lotus Biscoff Biscuits with cream sandwiched in between.
Even though everything is already filled with Biscoff, from brownies to donuts and even pancakes, Singaporeans can never get enough of the fragrant cookie butter taste.
But unlike all those other assorted bakes, these Lotus Biscoff biscuits come from the manufacturer themselves. Each biscuit comes with cream sandwiched between the crumbly cookies, with 3 different flavours of cream.
There are the usual suspects like Milk Chocolate and Vanilla but most people will be gunning for the Biscoff Cream version. Hey the more the merrier right? More Biscoff can't hurt.
You can find the vanilla and chocolate ones at local supermarkets such as Cold Storage, going at just S$2.80 per roll. It's also available online at places such as Shopee.
With fifteen Lotus Biscoff cookies inside each roll, you can snack on it for quite a while, provided you have restraint. That's a big if. We sure as hell won't cant' resist these Biscoff snacks when we're feeling peckish at night.
Unlike the regular Biscoff biscuits which are rectangular, these biscuit sandwiches are round and bear a closer resemblance to Oreos. So if you're not a fan of chocolate, these might be a great alternative to the popular chocolate sandwich cookies.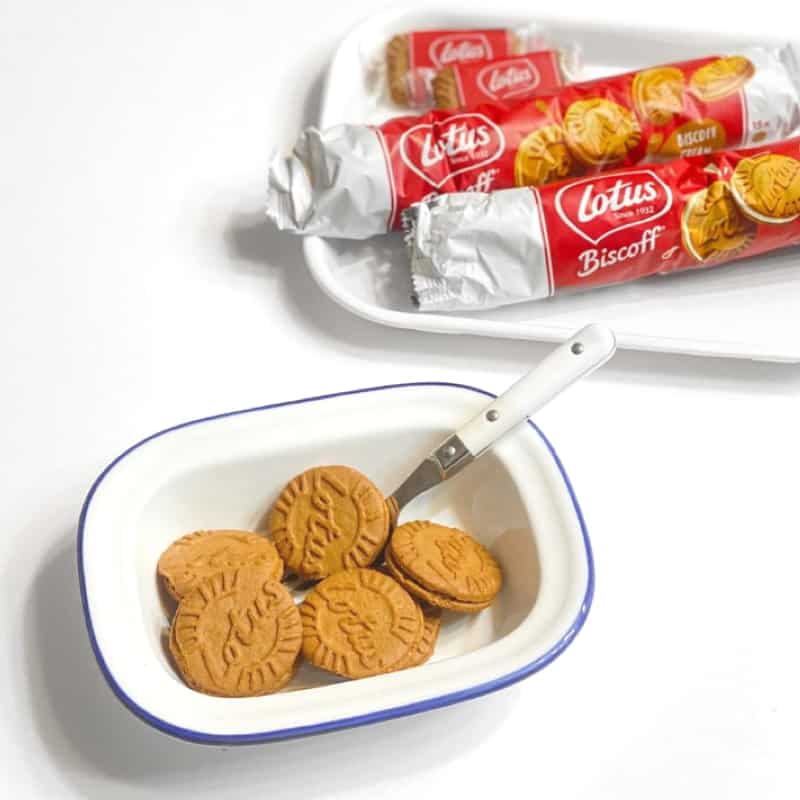 On the other hand, if you can't get your hands on these, the regular rectangular Lotus Biscoff biscuits and Biscoff spreads are available everywhere. An idea for a DIY snack session?
If you're a Biscoff fanatic looking for something else besides the Lotus Biscoff sandwich biscuits, there's also a Biscoff & Go that was also rather popular a while back.
Each pack comes with crunchy breadsticks and a pool of rich cookie butter for you to dunk into. These popular snacks aren't currently available at supermarkets but you can order a pack, or 10, from online sources such as Shopee.
Or if you're more a Nutella stan yourself, then there's also a Nutella equivalent out there for a more chocolatey dipping experience.
For more lifestyle updates like this, subscribe to our Telegram channel at @confirmgood.
The guy who will go on a 30 minute monologue about artisan coffee when you ask if they want Starbucks.