It's hard to explain why we love the cult favourite BLÅHAJ shark stuffed toy from IKEA so much. Perhaps it's the way these gentle giants have been anthropomorphised to become our nighttime companions, or the fact that the metre-long plushies are just downright adorable.
Earlier last week, Alex from IKEA's UK Support Twitter account announced that the BLÅHAJ is currently unavailable "due to supply issues" and that it's set "to be discontinued from April 2022". While this came by way of a casual response to another Twitter user's enquiry, it was enough to send netizens all over the world into a frenzied panic.
In response, a petition on Change.org as well as a reddit thread titled r/savetheblahaj has been created in an attempt to sway the tides back in BLÅHAJ's favour.
The shark in action
The shark has been spotted doing human-like things in IKEA stores all over the world, and is what made dear ole' blue so popular in the first place.
BLÅHAJ in Singapore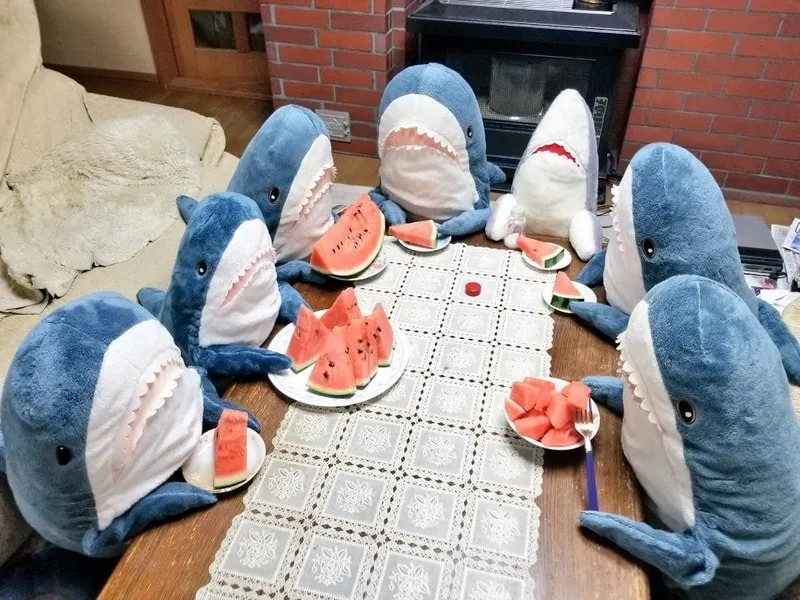 BLÅHAJ will not be discontinued in Singapore currently, but is sold out online and in all stores except the Jurong Store. If you're looking for alternative places to get your hands on the shark, then you can count on trusty Lazada and Shopee to see you right through it.
While it's not exactly the same thing, you can purchase close replicas of the toy here on Lazada and Shopee for the time being. They even come in alternative sizes and in a keychain.
For more lifestyle updates like this, subscribe to our Telegram channel at @confirmgood.