This year has been really, really exciting for McDonald's Singapore. After the BT21 craze, which involved adorably packaged kimchi beef Jjang Jjang! burgers, ceramic sets, and even exclusive photobooths, the fast food chain is kicking things off, just in time for the June holidays, with new launches and the return of a hot favourite.
And by hot, I'm obviously talking about the returning fan favourite Spicy Chicken McNuggets! Cue the happy tears.
Spicy Nuggets are back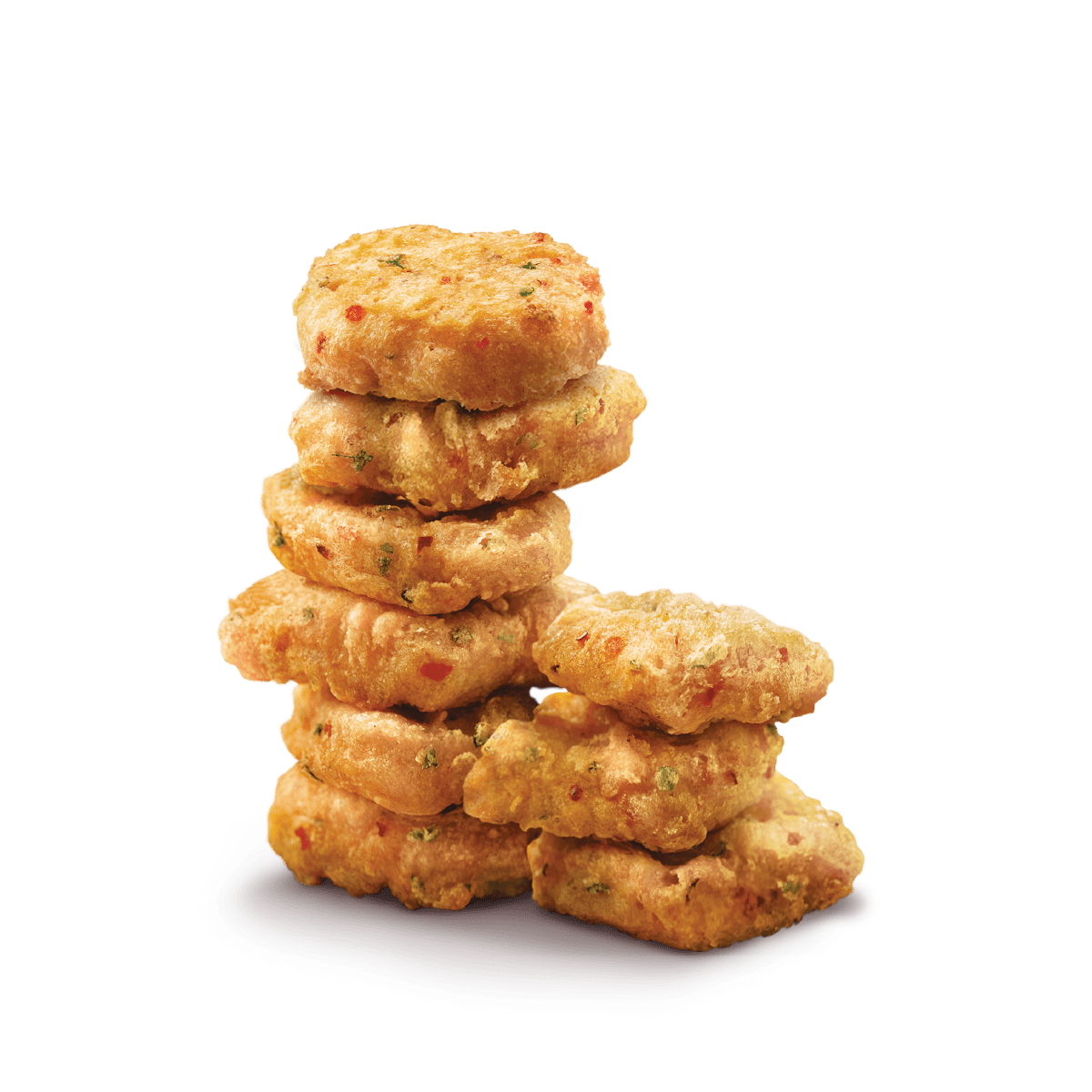 One of our favourite McDonald's menu items of all time loves a good game of hide and seek, and it's finally making a comeback this June!
Prices for this addictive fan favourite have yet to be released, but last year, you could purchase an a la carte box from S$7 and an Extra Value Meal from S$8.80.
As always, they will sell out fast (they always do), so plan ahead!
For a change, you'll be able to dip your nuggets into Cajun Sauce, a creamy, mildly spicy number that may just overtake the Curry and Barbeque sauces as your new favourite accompaniment.
Honey Butter McShaker Fries
Another Korean-inspired snack that'll probably pair well with the Jjang Jjang! burgers are the brand new Honey Butter McShaker Fries — golden crisp fries coated with sweet and savoury honey butter seasoning.
If you love honey butter chips, you'd definitely want to get your hands on this! I know I will be.
And lastly, you've probably already seen the Coconut Cone being sold at dessert kiosks islandwide. It's a delightful coconutty treat that can be enjoyed on its own or swirled with creamy vanilla ice cream in the form of a Twist Cone.
Once again, the Spicy Chicken McNuggets, Cajun Sauce, and Honey Butter McShaker Fries — will launch on Thursday, 1 June 2023, for a limited period only, while stocks last.
I'll be getting my hands on those spicy nuggets (it's been ages) and honey butter fries, so you better start planning a visit to your nearest McDonald's outlet before everything gets a little too chaotic!
McDonald's Singapore
Facebook | Instagram | Website
🗓️ From 1 Jun 2023 until further notice
For more lifestyle updates like this, subscribe to our Telegram channel at @confirmgood.