If dogs are man's best friend, then what are cats? Though known for their stoic independence and emotional unavailability, these felines are still loved and worshipped by many.
Why?
Maybe it's just because they're so utterly adorable that we would leave all logic behind to earn their affection — even if the journey comes with a few bites and scratches. If you're one of us, there's a new cat cafe, Paws Claws Petstore, set up in the East.
The cafe holds a family of Ragamuffins, notable for their thick, rabbit-like fur, and friendly personalities. So if you've always lucked out with cats, perhaps this is the place for you to acquire a new feline friend.
New cat cafe in the East, Paws Claws Petstore
Established by Adi Rusydi A.Rahman, the kitties that run the palace are owned by the man himself. Ragamuffins are often described as puppylike for their friendly and docile nature, so you can expect some of them to curl up in your lap or come to you for cuddles. 
Most cat cafes are home to adult cats, but over here, you'll be able to find kittens napping in different areas or even approaching you for play!
There are cat posts, toys, and obstacle courses peppered throughout the place, so it'll be entertaining to watch the felines in action, especially if you're looking for a place to chill during the weekend.
For those who are feeling peckish, Paws Claws Petstore serves up an assortment of cakes such as Red Velvet, Cheesecake, and Ondeh Ondeh. The cakes are priced at S$6.90, but there are other savoury snacks such as Seaweed Chicken (S$8.90) and Cheese Sausages (S$8.90) available as well.
A bottle of Mineral Water would only set you back S$1.80, but we recommend going for the other drinks instead. Hot Coffee and Milk Tea are affordably priced at S$2.50, and they even come with complimentary kitty meringue biscuits that are too cute to eat.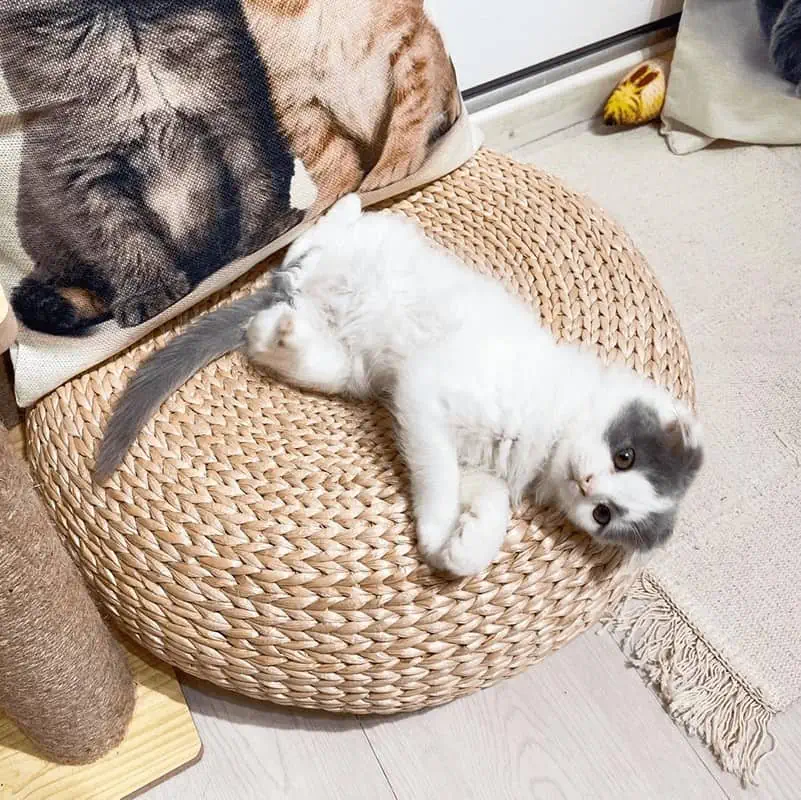 While the cats are sure to brighten your day, there are a few house rules to abide by. The minimum age requirement for entry is seven years old, and your photo ID will be required before check-in. Children below the age of 12 also have to be accompanied by a parent or guardian.
For the cats' safety, only feed them the provided treats. While it may be tempting to catnap some of them home, they're not allowed to be carried. Instead, give them gentle pats and wait for them to approach you.
The entry fee is charged at S$12/pax, and every extension of 30mins/pax would cost you S$5. If that's not enough, opt for the one-hour extension which is priced cheaper at S$8.
The cafe operates on an appointment-only basis, so simply drop them a Direct Message on Instagram to make your reservation. However, do note that they are currently experiencing an influx of enquiries, so do be patient with them!
Since the place doubles up as a cat grooming salon as well, pet lovers in the East will have much to look forward to.
Paws Claws Pet Store
Instagram
???? 331 Joo Chiat Road, Singapore 427587
????️ By appointment only
For more lifestyle updates like this, subscribe to our Telegram channel at @confirmgood.
I leave the office at 6PM on the . to rush home and play games. My boss has no control over me!!