Every time I visit Seoul with a shopping list of my favourite lip tints from Etude House and Innisfree, I always end up coming back with tons of other tints from brands that I've never heard of in Singapore but are really popular among South Korean girls, influencers and celebrities — and they always look so good. 
Wondering what are the latest Korean beauty goodies trending now? I've put my knowledge of hangul to use and scoured the Korean SNS world for the 9 hottest lip tints that are uber popular with the locals now. 
Don't worry, you don't have to fly over to get them. They're all available online on sites like Shopee and Olive Young.
1. Laka Fruity Glam Tint
Laka's Fruity Glam Tint is a hydrating tint that's been rising to the top on Korean social media. It's said to contain a mix of ten types of fruit juices and can instantly fill up the fine lines on lips to create a plump and healthy lip look.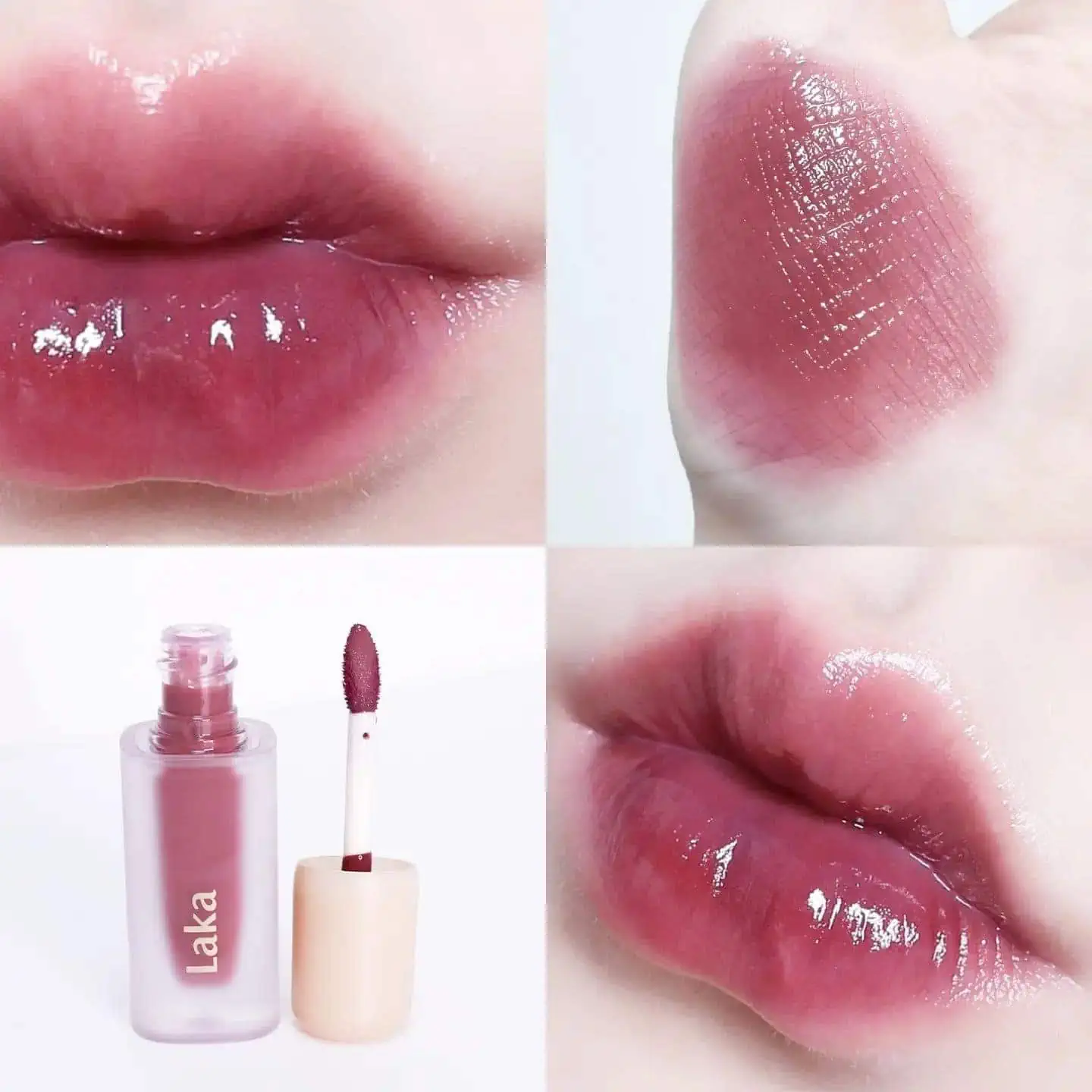 If you'd like a bolder lip, you can also apply multiple layers (remember to blot between every layer!) to build up the colour. It'll turn out pretty vibrant so it's perfect for a youthful spring-inspired look. The brand is also gender-neutral and vegan, so brownie points for being progressive as well.
2. Muzigae Mansion Objet Liquid Tint
The nostalgic smell of rain takes me back to when I was a kid napping after school as it storms outside. If you're like me and find petrichor extremely comforting, you'll love Muzigae Mansion's Objet Liquid Tint for their signature scent of dewy soil.
The consistency of their lip tint is airy and velvety so it creates a subtle blurring effect. Think of it like a Meitu filter, but for your lips. 
One of the main things that draw me to this tint is its adorable packaging. There's just something about the clear squeeze tube design, I can't really put a finger on it but it's surely a conversation starter. 
3. Flynn Addiction Velvet Tint
If you're looking for a no-frills lip tint that's easy to just slip into your bag and carry around, Flynn's Addiction Velvet Tint is probably something that you should try out. Many of its loyal users in Korea rave about it for its petal-like soft finish and feathery light texture — perfect for a soft girl lip. Like many of the lip tints on this list, it also sits very well even on dried lips and doesn't enhance cracks.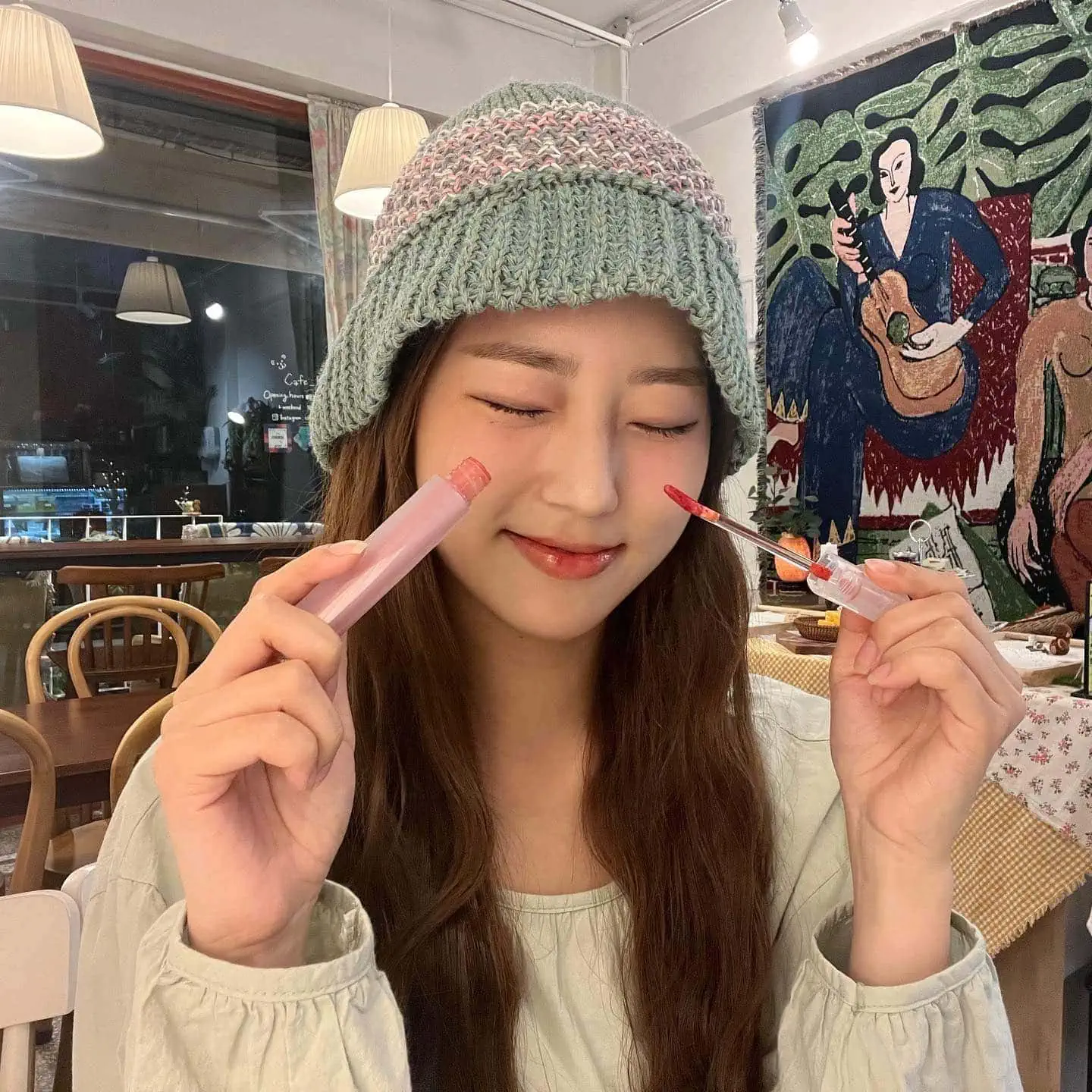 Its sleek and slim packaging and the applicator are also bonus points for many as it makes the application for different lip looks much easier. 
4. Amuse Dew Tint 
Lauded by Red Velvet's Seulgi, I already had no qualms about Amuse's Dew Tint going in. If you're looking for a vegan-certified tint that's smudge-proof, this is one that you should totally add to your cart. 
The texture of the formula is silky and velvety and doesn't run from your lips even after a long day — something that I would go for when going for a just-been-kissed look (you don't actually have to make out with someone, just smudge it out with your fingers).
5. Colette Stylo Encre A Levre Tint
Not gonna lie, I really thought this was nail polish at first glance. Small, dainty and compact enough to fit into even the smallest bags (Dior Saddle and mini bag users, I'm looking at you), Colette's Stylo Encre A Levre Tint is a lip tint that's great for those that are always on the go.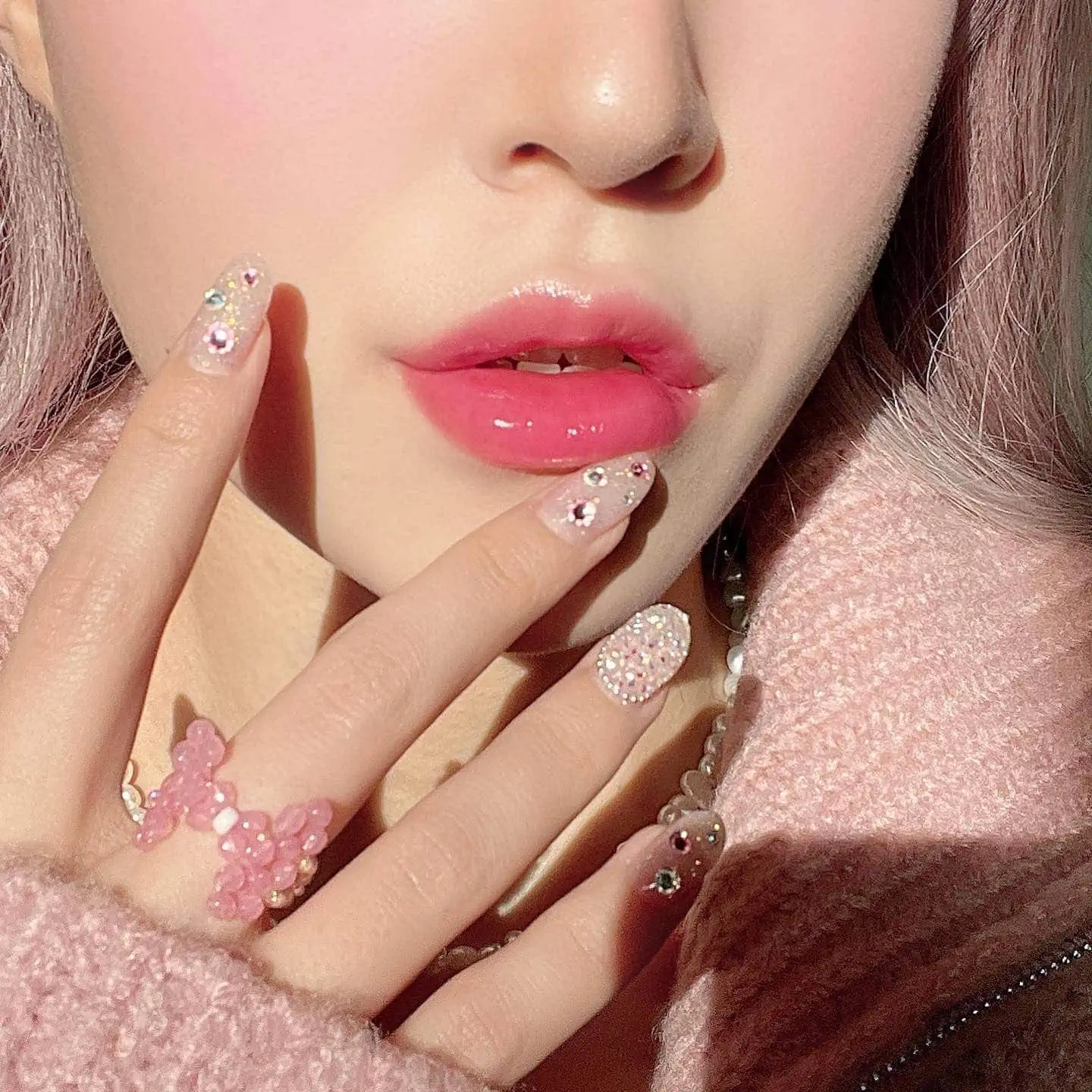 The tint itself has a watery and dewy consistency and highly recommended for anyone who doesn't like anything too heavy on their lips. I would also say that it's an all-in-one product for those who want to sport the minimalistic 'clean girl' look. It'll probably give a really nice and rosy glow as a cheek tint or dabbed on your eyelids as well.
6. WAKEMAKE Water Blurring Fixing Tint 
Remember when the Korean gradient lip look took us by a storm in the 2010s? WAKEMAKE's Water Blurring Fixing Tint is ideal for creating that look because of its watery texture and lasting power.
The trend might be gone but many Korean make-up gurus and celebrity groups like Twice still use the same technique of creating a gradient on the inner lips to create more dimension. It's also good for when you want to quickly stain your lips before heading out. I'm an advocate for water-based lip tints as I think the stains last the longest so I'm definitely going to be checking this one out (of my cart). 
7. Equmal Non Section Glowy Tint 
Equmal's Non Section Glowy Tint (what a name) is another one of those lip tints with very innovative packaging. It doesn't only come with the usual applicator wand, but also has a lipstick-shaped nozzle on the top if you'd like to apply it that way as well.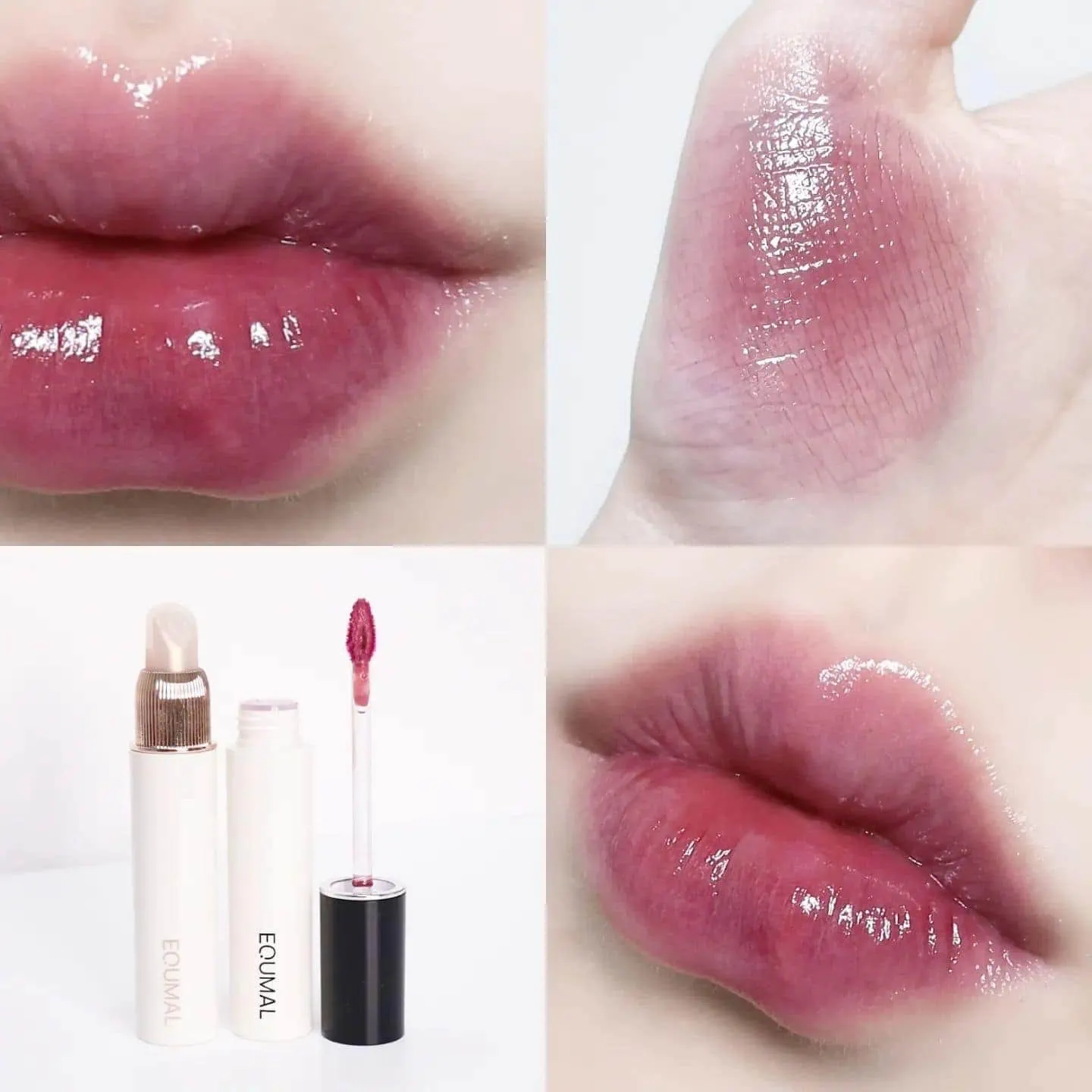 Formula wise, it's pretty sheer and glowy so it's good for creating oh-so-kissable and juicy lips.
8. BBIA Sheer Velvet Tint
BBIA's Sheer Velvet Tint might be easy to miss due to its simple packaging, but what lies within definitely makes this a case of 'beauty is simplicity'. This velvety lip tint is creamy yet light, making it a top pick if you want to sport a bold lip look like Jessie or Hwasa without the burden. Plus, you can find BBIA in Guardian stores in Singapore. Score. 
9. Merythod ReelTattoo Dual Lipgle Tint 
As many of us know, the Y2K lip gloss look is making a strong comeback recently. Unfortunately, lip glosses don't tend to be very lasting and require constant re-application in order to keep their colour and shine—this is where Merythod's ReelTattoo Dual Lipgle Tint comes in handy.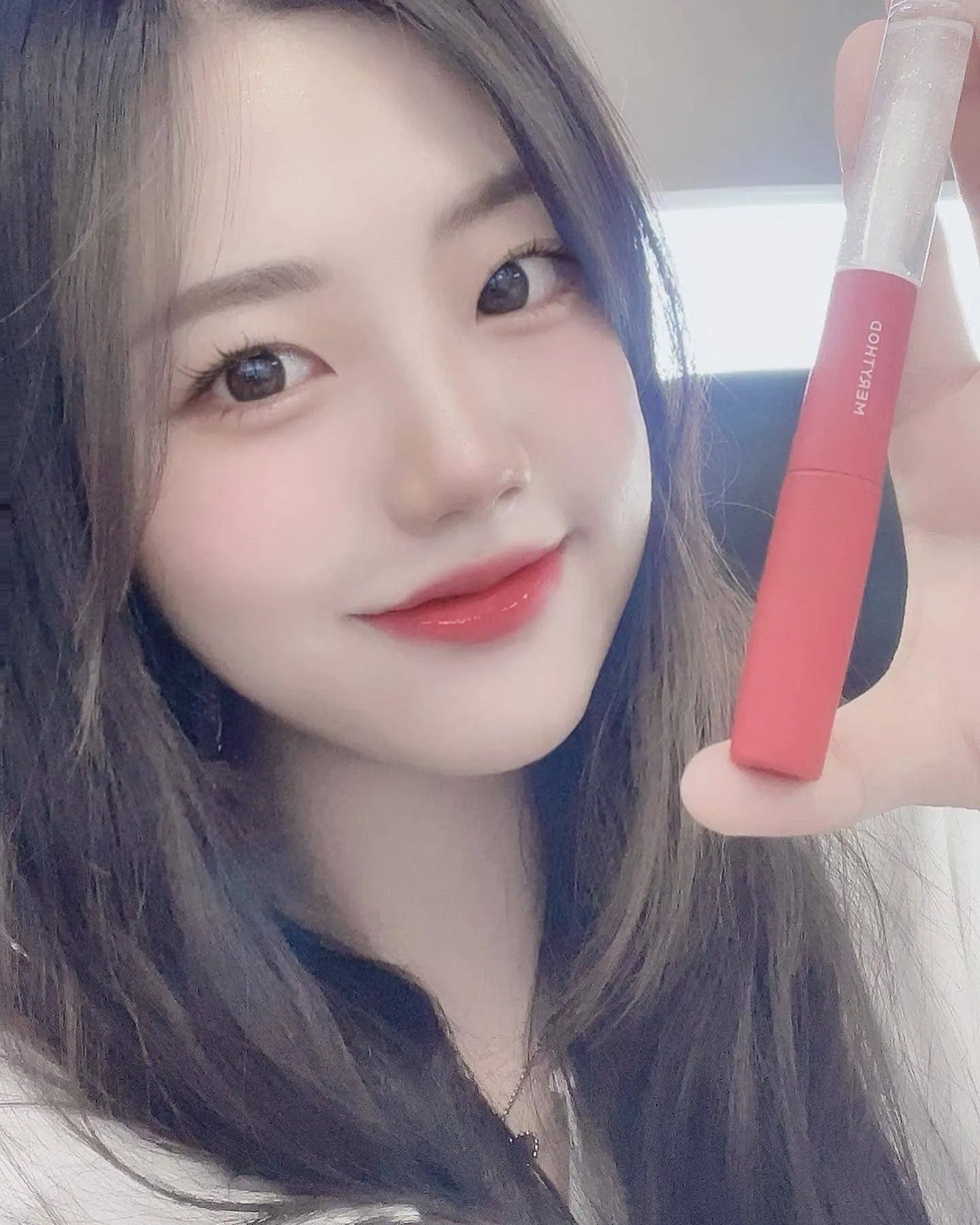 This cult favourite is a two-in-one lip tint with a long-lasting velvet tint on one end, and a pearlescent tinted gloss on the other. You can use them together for a vibrant glossy lip all day long, or simply use one end for either an airbrushed matte lip look or subtle glossy shine.
I must admit, it took a lot of willpower to finish this article without adding all of these to my shopping cart (especially for my personal favourite, Muzigae Mansion's tint).
So there you have it girls, the top 9 hottest trending lip tints in South Korea right now. Time to expand the space on your vanity! 
For more lifestyle updates like this, subscribe to our Telegram channel at @confirmgood.