Size is subjective, isn't it? There's a new balls-y exhibition in town, and it definitely stands out from the crowd. No matter how old we are, there's just something about jokes of the phallic variety that keeps us coming back for more.
The Chin-Chin art exhibition by Prague-based Japanese artist Yui Ozaki is one that's a-head of its time, which features — you guessed it — kukubird-themed art. Housed in 7879 Gallery and Clayworks, it's a humorous yet thought-provoking take on sexuality, gender issues, queer culture, and more taboo topics.
Chin-Chin in Japanese literally translates to wee-wee, or penis. Don't let this exhibition rub you the wrong way, because this is the only time you can take d*ck pics without being called out for it!
There are a ton of phallus-themed installations like paintings and colourful plushies that come in a multitude of textures and sizes — I'm talking larger than life structures (yes, that big!) that are guaranteed to make you take a long, hard look.
You'll also find sculptures of penises of all sizes erected on the walls (hashtag inclusive), and these come in interesting patchwork designs that add a fun element to the whole experience. It's not just the walls, either — even the ceilings have felt penises hanging from the ceilings, and they come in the cutest designs.
Leave with a firm grasp of art when you bring some souvenirs home as well — there are little badges and various art prints (all d*ck-themed, of course), and even some poop prints that look like ice-cream. Yum.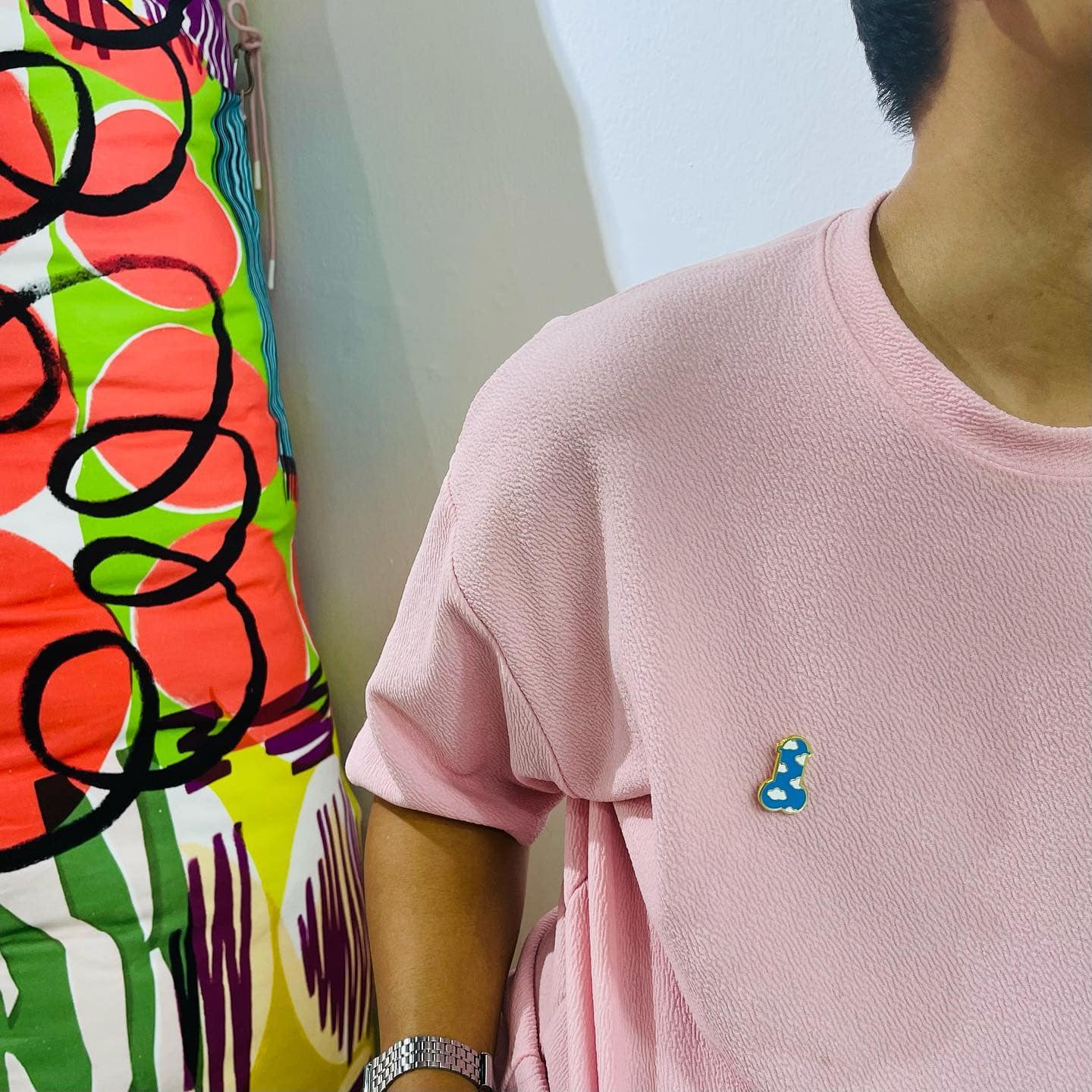 The exhibition is free for all and runs from now till 2 May 2023.
Ready to be filled up with culture and gain a deeper appreciation for the arts?
Chin-Chin art exhibition
Instagram
📍 7879 Gallery and Clayworks, 105 Desker Road #01-01, Singapore
🕒 1pm—8pm
🗓️ Now till 2 May 2023 (Closed on Monday)
For more lifestyle updates like this, subscribe to our Telegram channel at @confirmgood.