How matcha do you love matcha? If you're crazy for matcha, then this super aesthetic cafe in Bangkok is a must-visit. Tucked away in the One City Centre office space near Phloen Chit and Chit Lom BTS, prepare to be amazed by the aesthetics of both the drinks and the interior design. 
You might have seen this cave-looking cafe popping all over your social media feeds. You've guessed it, that aesthetic cave-ish cafe is none other than Ksana Matcha. We're really not kidding when we say this place passes all the vibe checks. The cavernous interior will make you feel like you were whisked away to the Antelope Canyon. 
If you're looking for a quiet place to enjoy some me time with a nice cup of matcha latte, then make sure to head down early to secure yourself a spot at one of the little corners as there are limited wall seats. But with such a majestic interior, we reckon any spot in the cafe will certainly help you find your inner peace. 
Apart from being a popular spot to take super aesthetic photos, Ksana is also known for their menu of artisanal matcha brews. If there's one thing you must know about these guys is that they take the matcha very seriously. 
Their drinks are brewed from either ceremonial or premium grade matcha sourced directly from Kyoto. There are three types of teas for you to choose from — Coastal Breeze, Bitter Rainforest, and Smokey Peaks.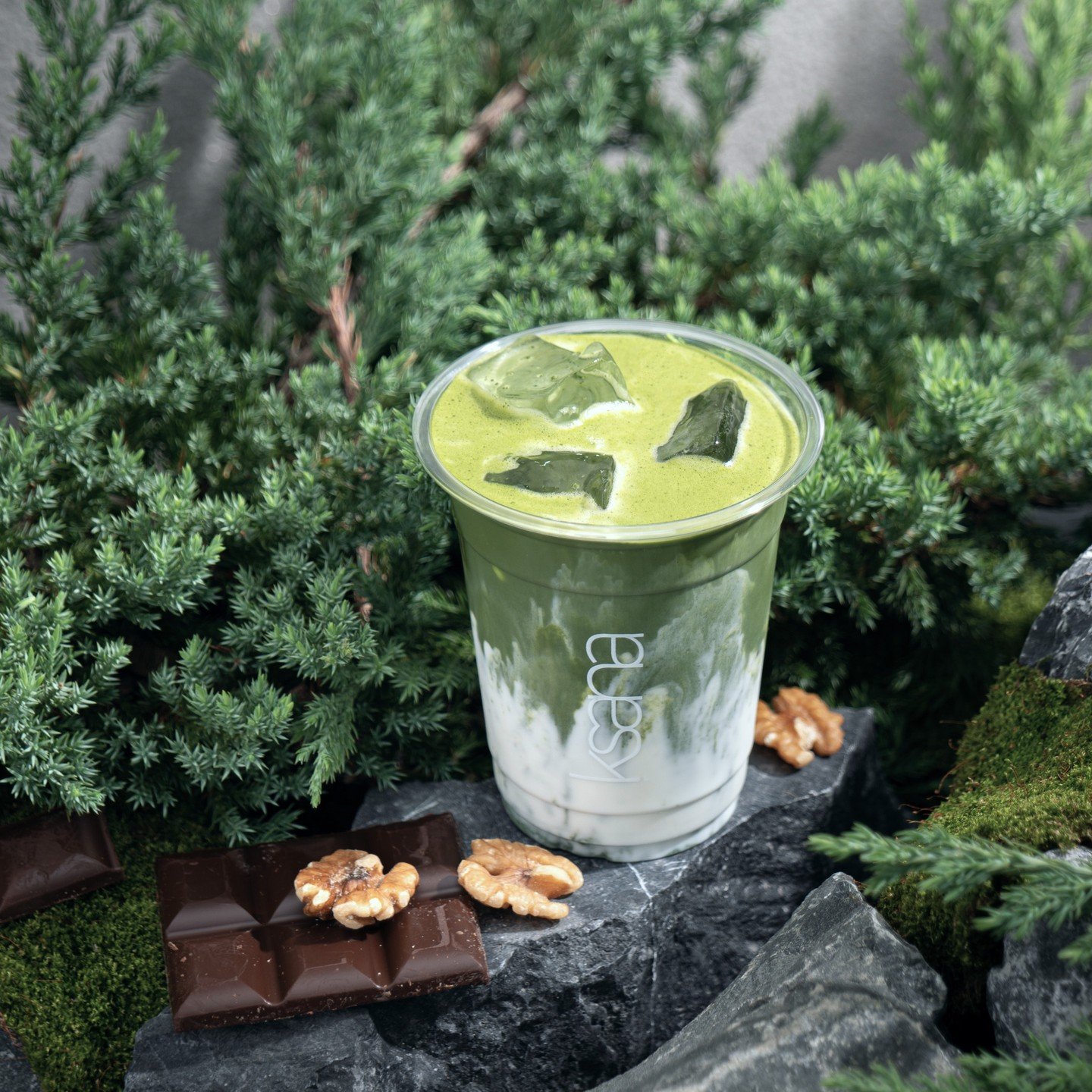 The matcha can be enjoyed three ways — Latte, Usucha, or Koicha. You can choose to have it hot or iced and what's unique here is that Ksana uses matcha ice cubes instead of regular ice cubes so that you still get to taste the good stuff even once the ice melts — how awesome is that! Prices for the matcha drinks start from around S$5.40 (THB140).
Not sure what to get? Well, the Matcha Latte is always a safe bet, especially if you're not a regular matcha drinker. If you're not a big fan of matcha, you can also try the Hojicha Latte which costs around S$6.30 (THB160) made with ceremonial grade hojicha — and tastes just as good as the matcha latte.
There's also a selection of Japanese wagashi that are just oh so pretty. Most of these petite sweet treats are made of jelly or mochi and look almost too pretty to eat — just look at the aquarium-themed dessert complete with tiny fishes! The Yokan comes highly recommended and it is made from red bean paste, dusted with Uji matcha powder. Prices for the desserts start from around S$5.40 (THB140).
Do you have a trip to Bangkok coming soon? Make sure to add Ksana Matcha to your list cafes to check out!
Ksana Matcha
Facebook | Instagram
📍 548 Phloen Chit Rd, Unit R2-02, Lumphini, Pathum Wan Bangkok, Thailand 10330
🕑 8am—5.30pm (Mon to Fri), 8.30am—6.30pm (Sat & Sun)
For more lifestyle updates like this, subscribe to our Telegram channel at @confirmgood.