With brands like Lululemon and Kim Kardashian's SKIMS all the rage now (and for quite some time too actually), we can be pretty sure that activewear — also known as athleisure wear (read: athletic and leisure) — is here to stay.
The best part is you don't even actually have to be working out to sport this chic 'model off duty' look. Even celebrities and style icons like Bella Hadid, Kendall Jenner, Victoria Beckham and more have been seen dressed in their favourite athleisure wear, while they're out running errands like picking up coffee and so on. 
So if you're on the hunt for great new activewear pieces to add to your wardrobe, here are 11 affordable activewear shops on Shopee and Taobao where you can get chic workout fits from a mere S$3!
Affordable Activewear Shops on Shopee
1. Sportsangel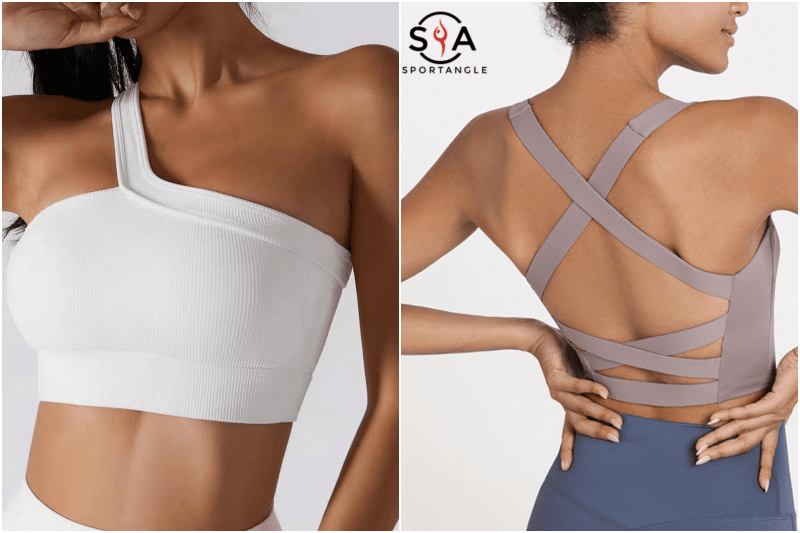 There's a wide range of trendy sports bra designs (from S$9.99) available for you to choose from on Sportsangel. From sports bras with straps that zig and zag across your back for that 'backless but not really' look, to sexy single shoulder strap sports bras that help to highlight the décolletage area.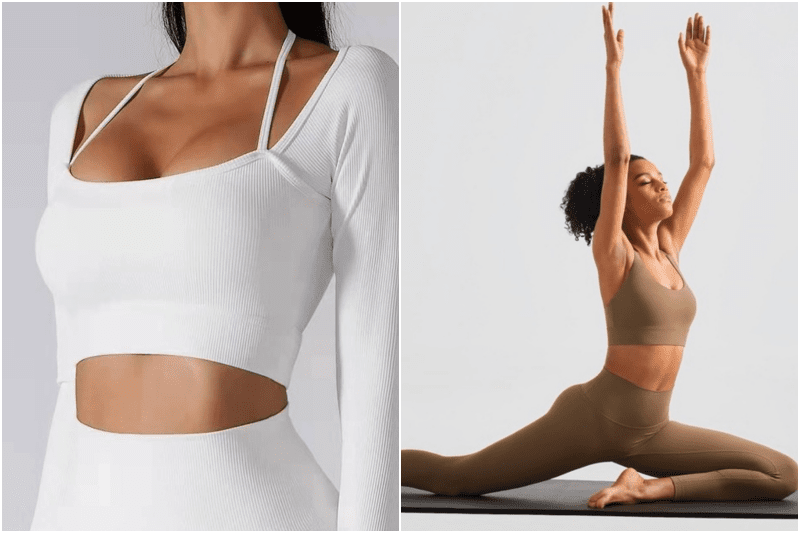 There are also matching sports sets from S$23.90 if you don't want to go through the trouble of searching for individual activewear tops and bottoms that match. Cropped yoga tops, cute running tees, leggings and more, easily elevate your athleisure game by checking out the variety of pieces available on Sportsangel!
Available on Shopee
2. Moving Peach 
Well known for their affordable activewear pieces made of quality material (for those in the know), Moving Peach is one stylish sportswear shop on Shopee providing sports bras with removable paddings from S$6.90.
Another popular item with shoppers is the Double Layer Jogger Shorts lined with inner tights for extra coverage for when you're running, hiking or even going to fungrounds like X-SCAP8!
Available on Shopee
3. Lovito 
Lovito is popular for its huge range of clothes from cute dresses and blazers to bodysuits and more. (As well as a curve and plus-sized range for our curvy gals!) Better yet, their trendy designs also extend to the activewear range available in their store.
Sports bras, sleek cropped sports tops, comfortable sports tees, and stretchy leggings – you'll find an array of gorgeous designs to choose from, all ranging from S$4.09! 
Available on Shopee
4. Air Active 
With designs that are ultra-lightweight and super breathable, Air Active is a great option to check out for well-structured activewear pieces in simple minimalist styles.
Great for mixing and matching with your usual day-to-day wear, make your athleisure moment happen with one of the sports bras doubling up as a fitted cropped top (from S$10.99!) – or wear your favourite bralette with one of the leggings for a seamless look!
Available on Shopee
5. Thinkture 
Check out Thinkture on Shopee and one of the things that immediately stand out are the cute yoga shorts (from S$9.18), and the really adorable two-piece sports sets with short tights and a stretchy fitted short-sleeved tee from S$9.36 – that look like they come right out of Cher Horowitz' wardrobe in Clueless (1995).
The pieces at Thinkture are made with good moisture-wicking material, and if you're looking for more sporting goods, you can also find waist trainers, cute patterned yoga straps, wrist wraps and more.
Available on Shopee
6. Fenin 
Cute cropped workout tops in an array of styles and a wide range of sports bras in numerous designs – Fenin offers affordable sportswear at great prices from S$9.90. You can also choose the sports bra and shorts combination at only S$10 (only available with the discounts!)
And if you're in the market for running shorts or yoga leggings (and flirty detachable skirts!), they have these too – along with fitness equipment like pretty pink sliding plates for training your abdominal muscles. 
Available on Shopee
Affordable Activewear Shops on Taobao
7. Kemi 
How's this for an affordable Lululemon alternative from as low as S$8? Comfortable, sleek and stylish, Kemi on Taobao has a good selection of matching activewear sets if you like a good matchy top to toe moment.
They also have gorgeous yoga tights like the dusty grey-green version complete with gold splatters.
Available on Taobao
8. Akiyo Studio 29
Showcasing sportswear with very unique designs, we can't miss out on mentioning Akiyo Studio 29.
Check out this shop if you're looking to elevate your athleisure look, from cute sporty dresses and patterned cropped bra top with matching yoga pants, to designs with funky almost 80's vibes. 
Available on Taobao
9. Kaka
Honestly, if it were priced any lower, they might as well be giving out their products for free – with items priced as low as S$3 here at Kaka on Taobao!
The cute halter tie-neck sports bras are worth checking out, along with the strappy sports bras for their athleisure potential. And apart from those, there are simple yoga shorts and matching activewear sets too.
Available on Taobao
10. G-Lady Shop 
If you love Lululemon and would love to find a dupe that looks similar and is just as comfortable, head over to G-Lady Shop on Taobao. They carry seamless high-waisted leggings perfect for yoga and pilates, and they come in gorgeous shades of dusty sage green, purple and more for you to add that pop of colour to your look.
Many of the reviews rave about how wearable and comfortable these leggings are, so if you can't decide which colour to get, you should probably get more than one pair! 
Available on Taobao
11. Chaoyanyu 
Chaoyanyu has a pretty wide selection of sportswear styles for you to choose from, and you can expect the usuals from yoga leggings to sports bras and tops (from S$5.60).
More notably, they also carry a range of long-sleeved workout tops as well as jackets, if you'd prefer to cover up and avoid sun damage while out on a hike or run.
The designs featured in this Taobao store are also pretty trendy (including the cuuutest running shorts that also doubles as a skater skirt!) so you can definitely expect to up your athleisure wear game with the items here.
Available on Taobao
Whether you're looking for new comfortable (and cute) clothes to wear when you're out on a run, heading to a yoga class or simply just want to look good while feeling comfortable when running errands…
These 11 affordable activewear shops on Shopee and Taobao will give you a good start to that 'model off duty' look!
For more lifestyle updates like this, subscribe to our Telegram channel at @confirmgood.