We all know the group of friends who'd do anything for good pastries, and then there's the group of night owls that love a good drink or five. But you hardly see them together. Here at Sum Ting Wong, tradition is married to the happy hour because each cocktail is served with a pastry, differentiating this from your run-off-the-mill bar.
The first on their cocktail menu is the JiaXing   (S$25) that features the bar's own 48hrs home brewed Red Bean Horchata, blended with cinnamon, nutmeg, and coconut milk. It is then spiked with a combination of white and dark alcohol, Reyka Vodka and Myers dark rum, for that extra boozy experience.
The Mi Lu  (S$25) is a concoction made from grapefruit infused Hendricks Gin served with Goji berry tea, pineapple liqueur, and is topped with elderflower tonic. Meanwhile, the Gay Ming  (S$25) goes hard with sesame-infused whisky for its base as well as a dribble of DOM benedictine and a dash of maple syrup and bitters. Oh, and it's also topped with a smoked chilli padi for that extra kick.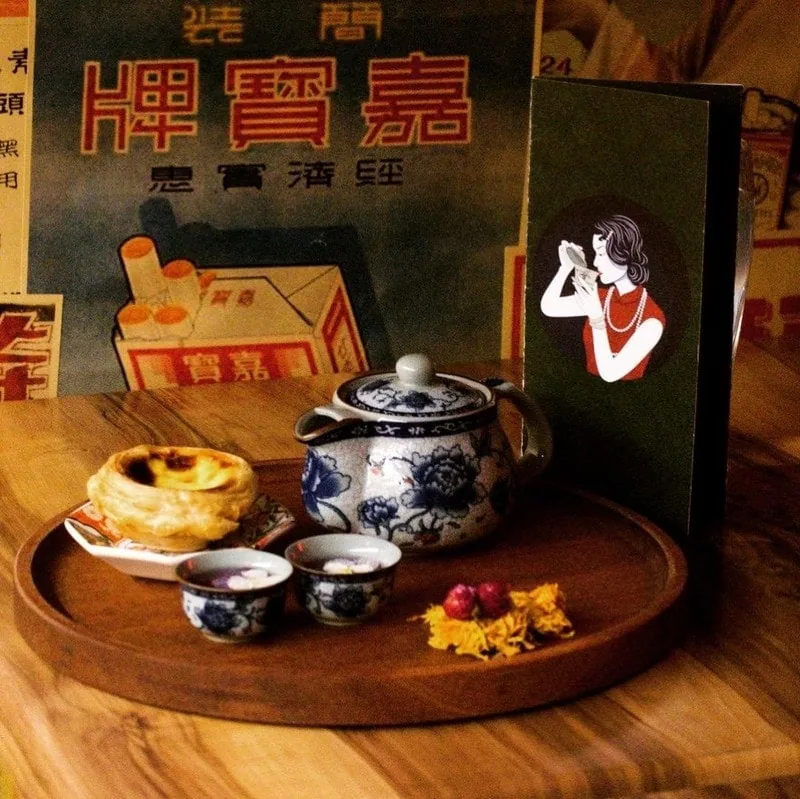 Of course, the classics like the Whisky Sour (S$20) that claims to be sour, but "not as sour as your ex", and Mojito (S$20) which is "refreshing, sweet, and sparkling – just like the first three months of your relationship". Looks like someone woke up and chose violence today, because I did not sign up to be attacked by a cocktail menu like that.
Sum Ting Wong also has a Set Dinner for two at S$88+ altogether, and includes sharing platters of Sichuan Styled Foie Gras with Mantou, Grilled Asparagus with Smoked Duck Breast, Smoked Wagyu with Miso Butter Sauce, as well as either an Egg Tart or Yam Tart for dessert.
Sum Ting Wong
Facebook | Instagram | Website
📍 68 Smith Street, Singapore 058967
🕒 4pm –10.30pm (Daily)
For more lifestyle updates like this, subscribe to our Telegram channel at @confirmgood.
*Images at the top taken from Google Images.