When the news first broke that Universal Studios Singapore would be bringing the popular Netflix Korean series All of Us Are Dead to life for the first time ever at Halloween Horror Nights 11, all hell broke loose.
Well, not literally. But now, you can take that excitement (and fear) to the next level, and finally start planning for your visit to Southeast Asia's most iconic scare fest.
This year's edition will be held across 18 event nights (10 peak and 8 non-peak nights) from 29 September to 4 November, featuring five haunted houses, three scare zones, live shows, and a multi-sensory dining experience.
Haunted Houses
In addition to the All of Us Are Dead experience, which will have you attempting to survive hordes of zombies along the harrowing halls of Hyosan High, you can look forward to four other new immersive haunted houses.
Rebirth of the Matriarch will see guests step foot into the family home where a deadly ritual is being conducted to bring The Matriarch — the titular character from the very first edition of
HHN — back to life.
Chinese mythology will take centre stage at DIYU: Descent into Hell, so be prepared to face King Yama's judgment and receive punishment for your earthly sins.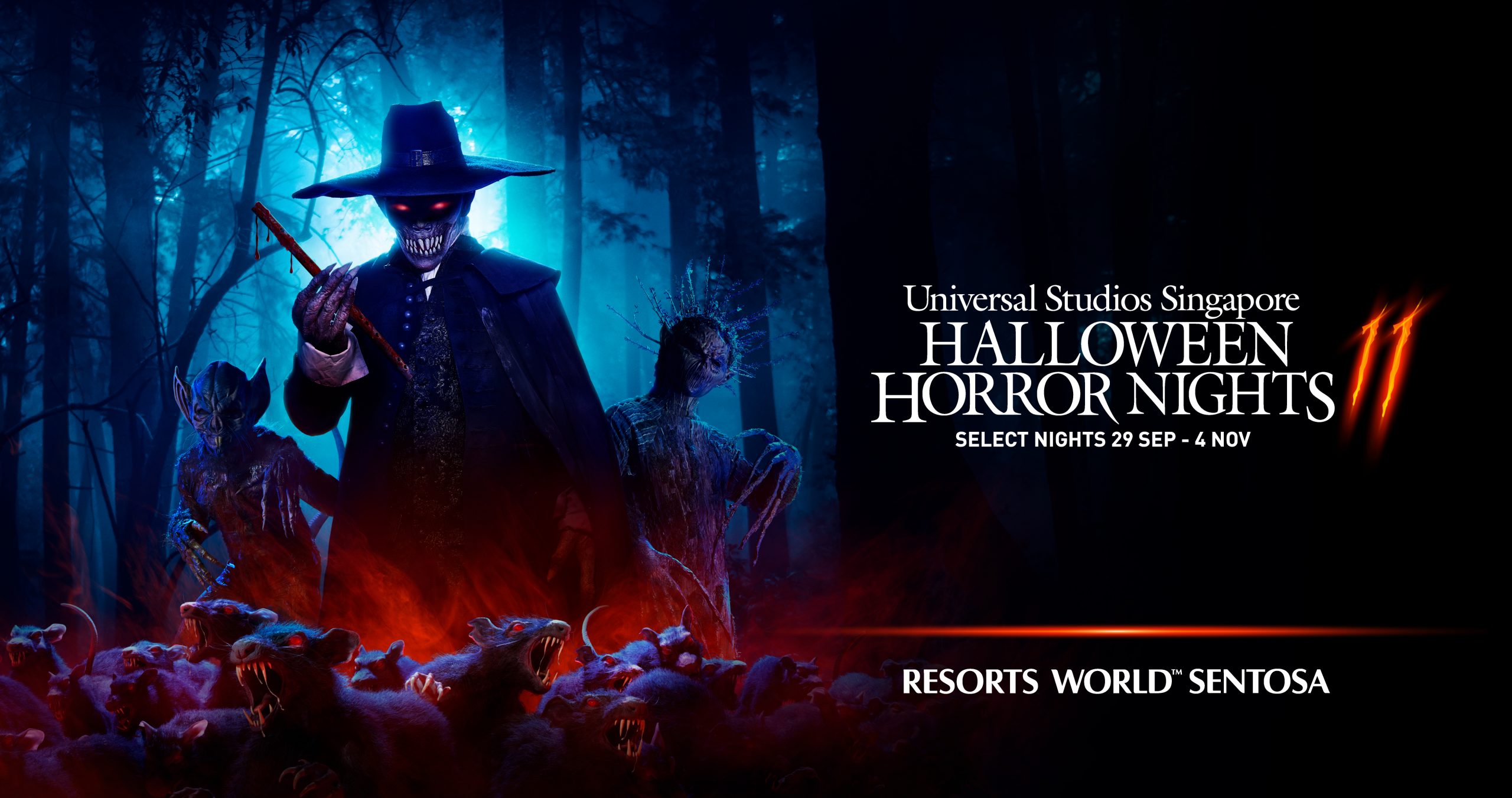 Grimm Encounters puts a twisted spin on the Pied Piper, whose sinister tunes have corrupted everyone's favourite fairy tales. Can you escape his forest of nightmares without being cursed?
As for the fifth and final haunted house, the news broke on 17 August that it'll be centered around global pop sensation The Weeknd, featuring five new rooms inspired by his album Dawn FM.
It will be called The Weeknd: After Hours Til Dawn Nightmare, and will see you venturing through the winding corridors of the actor-singer's unnerving night club as you attempt to escape his purgatory of pain. Sounds intriguing.
Scare Zones
As you traverse the darkness, more frights await in the form of three scare zones:
Dead Man's Wharf brings visitors face to face with real-life historical figure Madame Dragon, the fearsome, legendary Chinese pirate and her motley crew.
The Hacker, a destructive A.I. being, reigns supreme over a terrifying cyber hellscape, where
technology feeds off the desperate souls of mankind.
The Cursed Kiramam is an Indian village cursed by the gods, whose once prosperous
inhabitants now exist in a state of perpetual torment. Venture in to see if the villagers can
escape their impending doom.
Live Shows
There will be two live shows every night:
Judgement Day is the night's grand opening Scaremony, so hold your breath and watch as an unfortunate soul tries to escape his final judgement amidst flame and fury.
The Hacker: Game Over shows how a destructive A.I being invades and corrupts the games of her victims as she tries to hack her way out of the virtual world and into their nightmares.
Special Experience
Think you can stomach even more horrors? Feel free to join King Yama's Feast in Die-ning in Hell, which will feature three gruesome tortures — fire, blade and blood— served over a scarily sumptuous three-course meal. All the while, diners will be entertained by chilling performances by King Yama's dreadful demons.
During event nights, Die-ning in Hell will take place at Hollywood China Arcade over three 80-minute sessions: 6pm, 7.45pm or 9.20pm. Halloween Horror Nights 11 admission ticket holders simply need to top up S$128 for the experience.
Ticketing details
There are various ticket options currently available for purchase. Early bird tickets are on sale from now till 17 August and are priced at S$S$89 for peak nights and S$79 for non-peak nights, inclusive of a limited-edition HHN souvenir, S$5 HHN food and beverage voucher, S$5 retail voucher, and an interactive LED wristband.
Regular tickets will go on sale from 18 August at S$89 for peak nights and S$79 for non-peak nights, inclusive of a S$5 HHN food and beverage voucher, S$5 retail voucher, and an interactive LED wristband.
Other bundle deals and special tours, including the R.I.P Tour (from S$349), a guided VIP experience, and the Halloween Horror Nights Express pass, are also available here.
Ready for a thrilling and spine-chilling Halloween unlike any other?
Universal Studios Singapore Halloween Horror Nights 11
Facebook | Instagram | Website
???? 8 Sentosa Gateway, Singapore 089269
????️ 29 Sep to 4 Nov 2023
For more lifestyle updates like this, subscribe to our Telegram channel at @confirmgood.