Did you know we had waterfalls like this in Singapore? I definitely did not. Here's where you can feel like you're out of Singapore and in Taiwan, China or even Thailand with the lovely waterfall at Yunnan Garden.
Located at Nanyang Technological University (NTU), the sprawling gardens feature an abundance of greenery, waterscapes and heritage landmarks. 
Originally built in the 1950s, Yunnan Garden was renovated and officially reopened in 2020 as a new heritage park including a 5.6m flowing waterfall, lake, playground and Chinese Heritage Centre.
Make your way through the themed trails, mini gardens, and heritage monuments, and don't forget to stop at the picturesque pavilions for a photo or two.
You can also enjoy a stroll on the boardwalk by the shimmering Nanyang Lake, and look out for cascading water features and ponds full of Koi fish and lily pads.
There are also over 1000 trees comprising over 80 species in the Garden, as well as a variety of fauna and flora from potato to Chinese celery, and medicinal plants to explore.
And if you're bringing the kids along, they'll love the playground with climbing nets and slides, as well as the water play fountains near the Chinese Heritage Centre. (There are also fitness stations nearby, for those who might like to get a quick workout in!)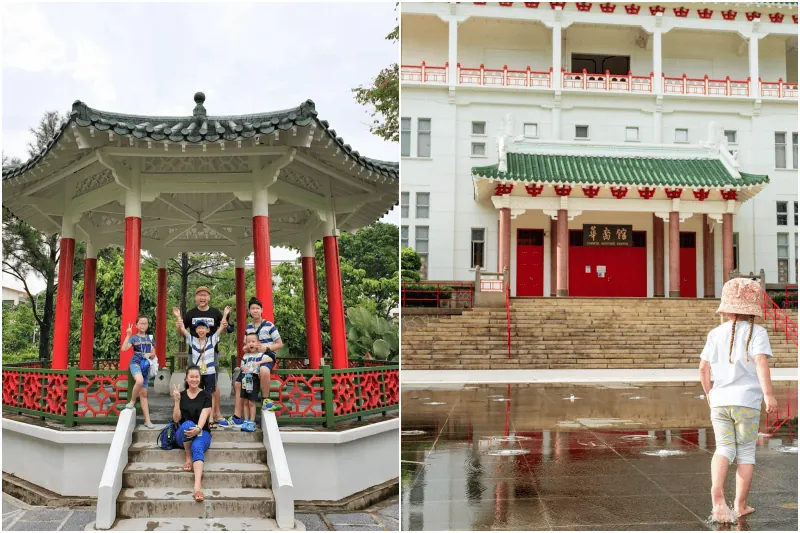 It can get pretty hot when you're exploring Yunnan Garden, so make sure to load up on water, and if you need to refill your water bottles, there are water coolers nearby. When you're done with your adventure and starting to get hungry, head on over to Food Paradise, a small food court with a variety of local and international food. This is where you'll find washrooms too.
If you haven't visited Yunnan Garden yet, you know the perfect place to check out this weekend!
Yunnan Garden
???? 12 Nanyang Dr, Singapore 637721
???? 24 hours daily
For more lifestyle updates like this, subscribe to our Telegram channel at @confirmgood.