Xin Nian Kuai Le! Chinese New Year is round the corner and it's that time of the year again where we all indulge in our greatest guilty pleasure – Bak Kwa.
ConfirmGood has come up with a guide that will help you search for delicious and pocket-friendly Bak Kwa deals that all you pork jerky lovers can indulge in.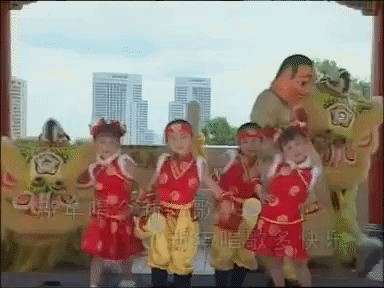 So here goes ~
| | |
| --- | --- |
| 2020 BAK KWA PRICES | PRICE PER KG ($) |
| LIM CHEE GUAN | 62 |
| KIM HWA GUAN | 60 |
| SANG HOCK GUAN | 58 |
| FRAGRANCE | 56 |
| KIM HOCK GUAN | 56 |
| BEE CHENG HIANG | 54 |
| KIM JOO GUAN | 52 |
| KIM PENG HIANG | 48 |
| PENG GUAN | 48 |
Table contents sorted by price from highest to lowest


1. Bee Cheng Hiang
Ever wondered why no two pieces of Bee Cheng Hiang's Bak Kwa are the same? That's because they are still handcrafted over traditional bamboo sieves. Moreover, they use 100% natural ingredients, without added meat tenderisers, preservatives, artificial flavouring or colouring, and MSG.
Bee Cheng Hiang is and always will be the go-to for any Bak Kwa lover!
Their prices start from as low as $32.40 for 600g of their Minced Pork Bak Kwa or $54 for 1kg.
For the full list of products and prices, click here. Enjoy FREE delivery with minimum spending of $300.
2. Lim Chee Guan
Head to Lim Chee Guan to get your guests a real treat this Chinese New Year! If you're feeling more adventurous this year, you can spice things up for your guests by offering them the BBQ Chilli Pork flavour for them to savour. Be quick to buy as their Signature Sliced Pork is already sold out at their Chinatown outlet!
Their prices start from $18.60 for 300g of their Signature Sliced Pork Bak Kwa.
You can even have them delivered right to your doorstep! Start ordering from now till 18 January and use "PROSPERITY8" to get 8% off (capped at SGD$30) your order.
For more info: bit.ly/2NwyvxM
3. Fragrance
Fragrance is one of the largest Bak Kwa chain-stalls in Singapore, boasting a vast 38 outlets islandwide! Their Bak Kwas are freshly grilled at the respective shops, keeping the quality top-notch.
Some of their other products include Kurobuta Bak Kwa, Pork Floss, and even Salted Egg Fish Skin. So head down to explore the different choices!
Original prices start from $16.80 for 300g for Signature Sliced Tender Bak Kwa or $56 for 1kg!
You may also have the option of delivery as they are also available on Grabfood! If you would like to order via Grabfood, click here.
They also have the option where you can place large corporate orders (min. $800) that are accompanied by a reasonable discount rate. Click here to place a corporate order!
CNY 2020 Warehouse Sale
Date: 30 December 2019 to 24 January 2020
Time: Opens daily from 9a.m. to 8.30p.m. (except Eve of CNY: 9a.m. – 3p.m.)
Location: 60 Woodlands Terrace, Singapore 738466
If you're still interested in buying Bak Kwa after Chinese New Year, you can utilize this promotion from 8 Feb till 31 May.
Black Passion Card Privileges:
25% off Signature Sliced Tender Bak Kwa (U.P. $56 per kg) & Chicken Bak Kwa (U.P. $56 per kg) with a minimum purchase of 500g
35% off Pork Floss (U.P. $58 per kg) & Chicken Floss (U.P. $58 per kg) with a minimum purchase of 500g
Silver/Platinum Passion Card Privileges:
30% off Signature Sliced Tender Bak Kwa (U.P. $56 per kg) & Chicken Bak Kwa (U.P. $56 per kg) with a minimum purchase of 500g
40% off Pork Floss (U.P. $58 per kg) & Chicken Floss (U.P. $58 per kg) with a minimum purchase of 500g
Terms & Conditions:
– Valid till 31 May 2020
– PAssion Card / PAssion e-Card must be presented upon payment
– Not valid with any other discounts, promotions or privileges
– Not valid between 26 December 2019 to 8 February 2020
– Maximum purchase for Signature Sliced Tender Bak Kwa & Chicken Bak Kwa: 2kg
– Maximum purchase for Pork & Chicken Floss: 2kg
For more info: bit.ly/30y4Cm5
4. Kim Hock Guan
Preserving the art of making traditional Bak Kwa for five generations, Kim Hock Guan has been consistent in refining their taste, quality, nutrition, and standard of production. Kim Hock Guan specialises in using lean meat, instead of the fatty meats, helping you feel less unhealthy while snacking on your favourite CNY guilty pleasure!
Their prices start from $28 for 500g for Traditional BBQ Sliced Pork or $56 for 1kg.
For more info: bit.ly/2NrhRzo
5. Kim Joo Guan
Kim Joo Guan pays utmost attention to quality and uses only 100% Australian grain-fed fresh pork, chilled instead of frozen to preserve the great taste of its Bak Kwa. Originating from China, you can look to discover the true taste of this barbecued pork delicacy. Their wide array of pork products include Sesame and Seaweed Pork Floss and even Premium Pork Belly!
Their Traditional Pork Slices starts from $26 for 500g and $52 for 1kg.
For more info: bit.ly/2QUOszD
6. Kim Peng Hiang
Located in the heart of Kembangan is the legendary Kim Peng Hiang, one of the first few stalls that selling Pineapple Bak Kwa since the 1930s. Their Sliced Royal Pork has also become one of their specialities since then.
Their Bak Kwa is AFFORDABLE. A pack of 500g goes for $24 and 1kg goes for $48. As a comparison, this snack will probably cost more than $54 if you purchase it elsewhere.
Address: Kim Peng Hiang Food Industry Pte Ltd 465 Changi Rd, Singapore 419886
Open daily from 9a.m. to 7p.m.
For more info: bit.ly/2TxpEPU
7. Peng Guan
Peng Guan is one of the new and upcoming stalls that have opened in Chinatown, the ideal location to find any kind of Chinese New Year snacks. Being a relatively new stall, not many people know about it. However, with a family line that specialises in making Bak Kwa, this place definitely has that 'secret recipe' to match up to your Bak Kwa expectations.
They are priced at $24 for 500g and $48 for 1kg. Their stock for online delivery has been completely sold out and you can only get it from walk-in visits.
Address: Chinatown Complex Food Centre 335 Smith St #02-36, Singapore 050335
Open daily except Mon, 8a.m. to 4p.m. Extended opening hours for CNY till Feb 1, daily 8a.m. to 8p.m.
For more info: bit.ly/2Nv7KK5
8. Kim Hwa Guan
Similar to Peng Guan, Kim Hwa Guan is also located in Chinatown. It is one of the more traditional brands that offer premium Bak Kwa priced at $60 per kg. Wait! Don't turn away because of the price! Their signature is their Special Minced Meat Bak Kwa – its high quality and smoky goodness truly justifies the price.
Address: People's Park Food Centre 32 New Market Rd #01-1022, Singapore 050032
Open daily from 9a.m to 6p.m.
For more info: bit.ly/2RmqYCv
9. Sang Hock Guan
Hidden in Ang Mo Kio is a traditional family-run stall that always sells out quickly. Decently priced at $29 for 500g and $58 for 1kg, they offer good quality Bak Kwa that comes in a beautiful packaging. If you are looking to gift some snacks to your friends and family, Sang Hock Guan would be the perfect place to buy your yearly snacking necessity.
Address: 163 Ang Mo Kio Ave 4 #01-446, Singapore 560163
Open daily from 9:30a.m to 9:30p.m.
For more info: bit.ly/30oqFeB
Here ya go! Confirm Good has compiled some Bak Kwa stalls for you to stock up on your favourite snack. So wait no more, grab this chance before stock runs out!
Read More: 25 Chinese New Year Greetings To Help Get More Ang Pows This Year
To stay updated on the best available deals in Singapore, join us on Telegram now!