You might have ridden on a roller coaster before, but have you ever walked on one? Now, you might just get the chance to at South Korea's Space Walk located at Hwanho Park in Pohang.
Though it looks like a roller coaster with all its turns and curves (hence its nickname as a walkable roller coaster), it's actually an art installation by POSCO (a Korean steel-making company based in Pohang). It kind of reminds me of the OCBC SkyWalk at Gardens By The Bay, except much steeper, and more 'rollercoaster-y'.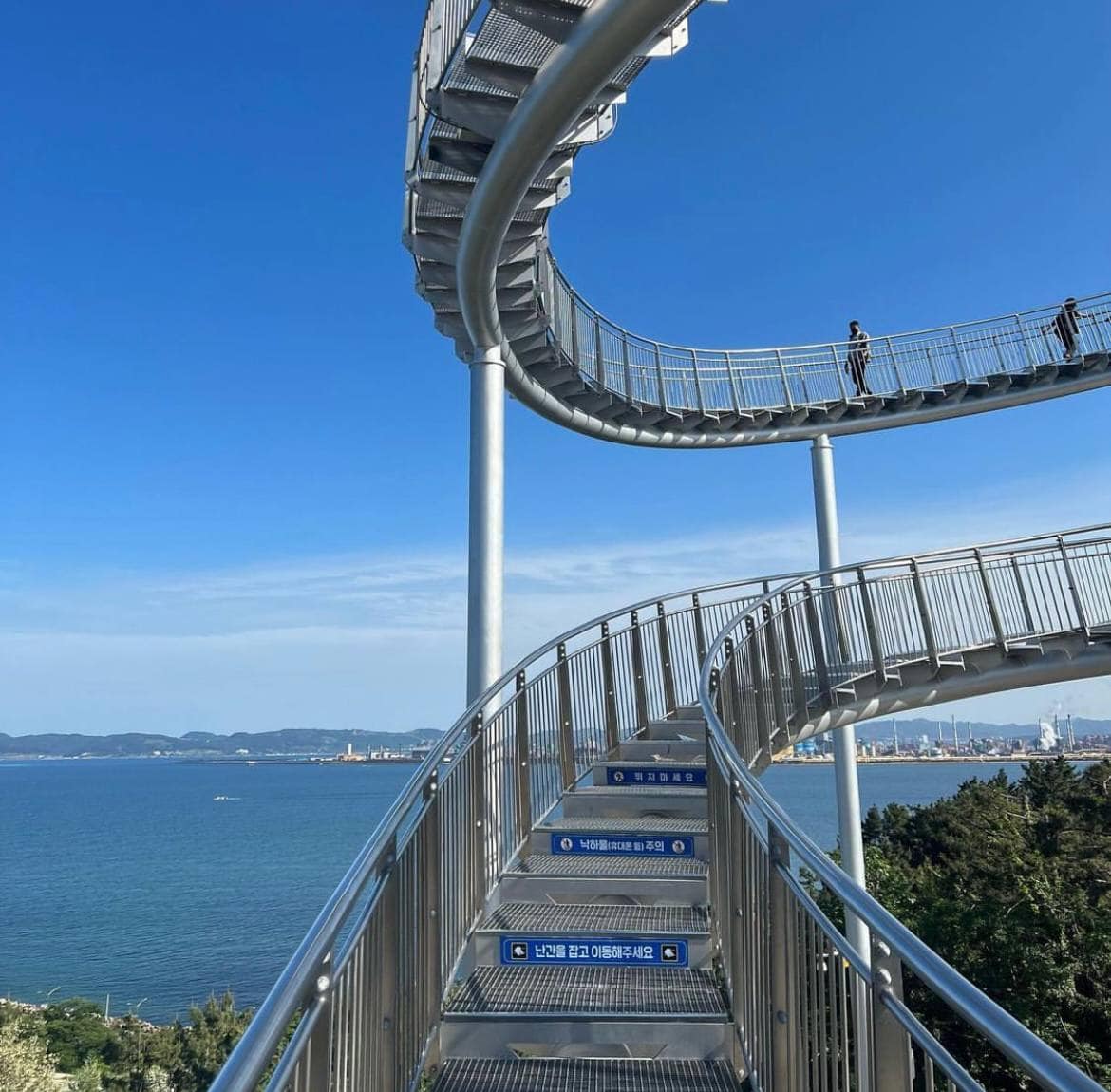 The installation is 80 feet high (almost 25 meters) and spans over 333 meters, which can still be daunting even though it's stationary — especially with the fact that it's made of steel and you can see through the gaps on the railings.
That being said, you don't have to shy away from the attraction as it's completely sturdy and safe (as long as you follow the rules, no dangerous stunts for pictures please!).
As you embark on your journey on the Space Walk, you'll catch beautiful views of Youngildae Beach nearby and gorgeous panoramic views of the city. The installation has different vibes during the day and the night, and many have already lauded it as THE place to catch the sunrise and sunset at.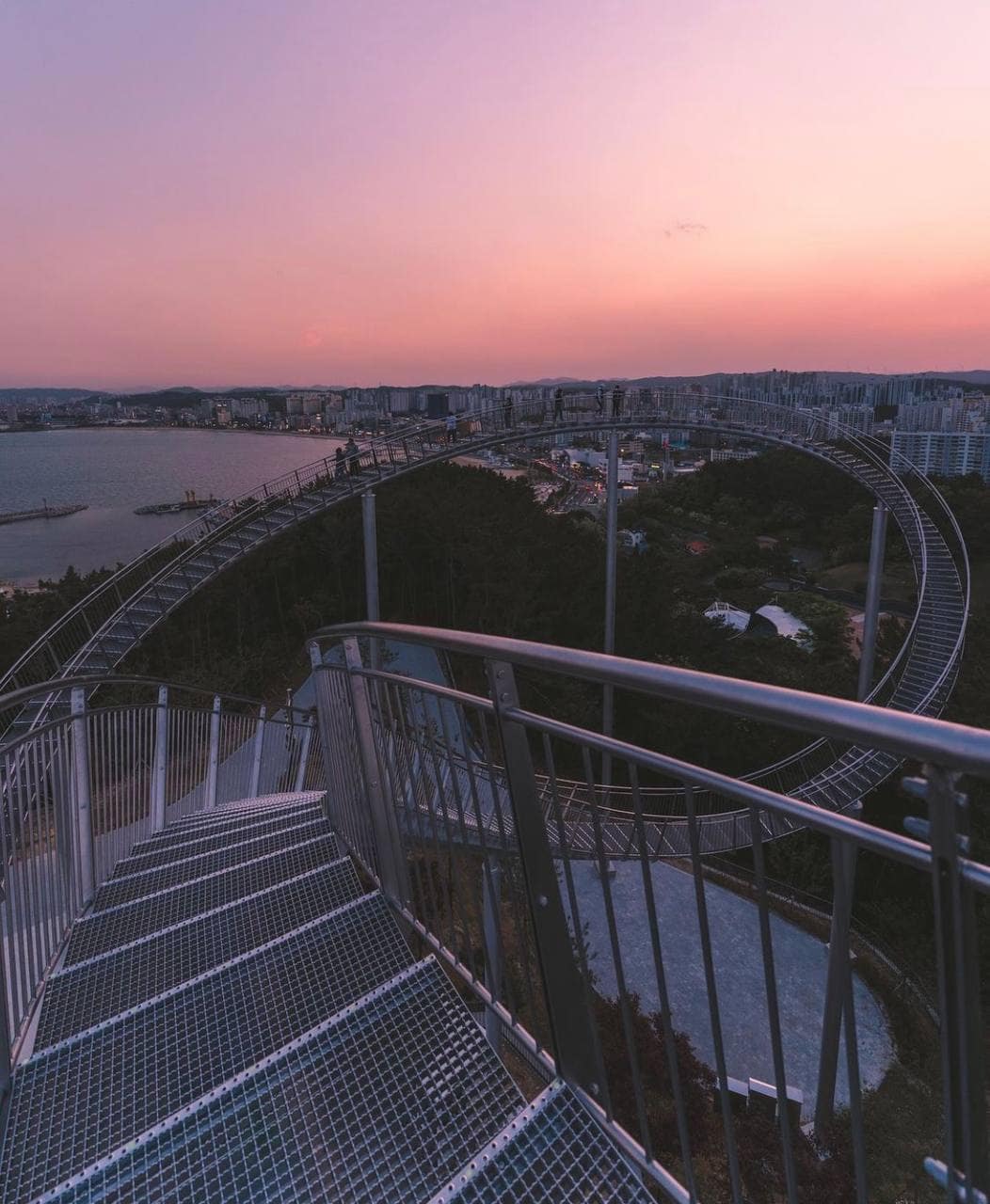 The installation also has LED lights along its path and handrails, which turns it into a gorgeous, glowing walkway when it starts to get darker.
If you'd like a more relaxing stroll on the Space Walk, there are different paths that are less steep than others to cater to people from all walks of life.
Other than steel and lights, Pohang is also known for its fresh fish markets as it's a port city. Perhaps after a day of trekking at the Space Walk, you can sit yourself down for sumptuous meal of Korean sashimi (hwe) and fresh seafood.
Looking to jazz up your South Korea itinerary? Why not add walking on a roller coaster to the list?
Hwanho Park Space Walk
📍 8 Duho-dong, Buk-gu, Pohang-si, Gyeongsangbuk-do, South Korea
🕒 10am–8pm (Mon to Fri), 10pm–9pm (Sat and Sun)
For more lifestyle updates like this, subscribe to our Telegram channel at @confirmgood.