Daiso just launched their online store, and they're selling items at the usual $2. With hundreds of amenities and Japanese products just a click away, you can now shop with the same ferocity, but without having to lug your loots around after.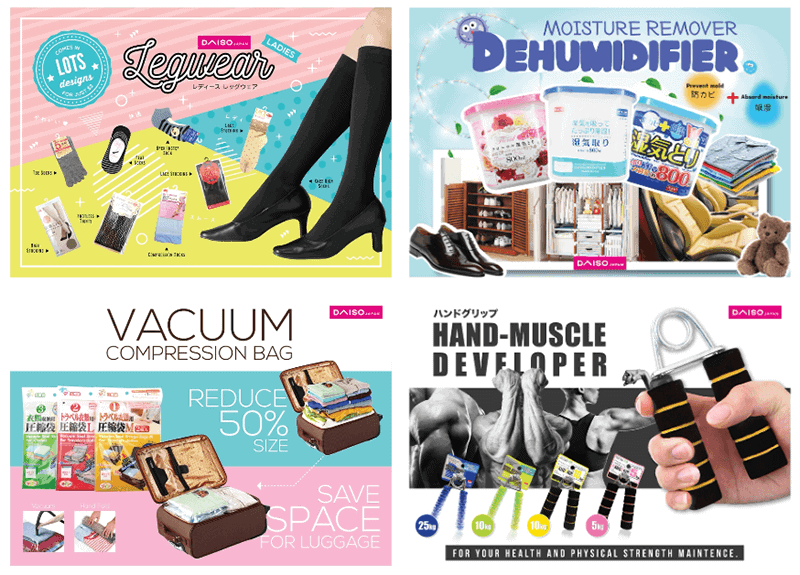 The online store carries 400 over products, with categories such as makeup, stationary, outdoor supplies and more.
While the site does not sell as many items as its brick-and-mortar store, here are some listed goods we've deemed noteworthy.
Crew Neck Inner Shirt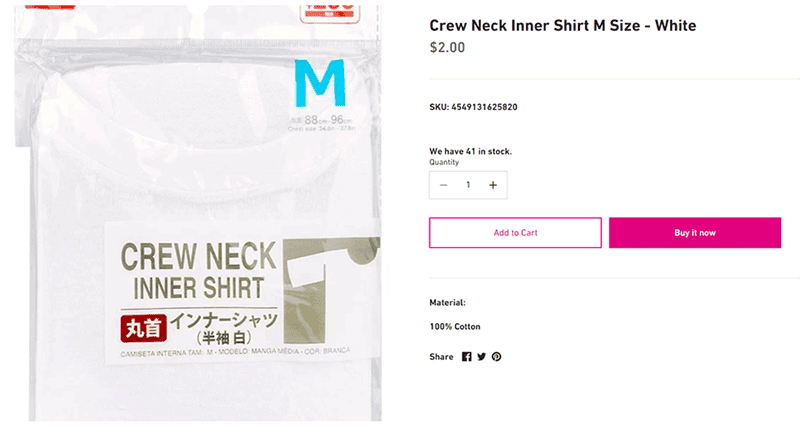 Though inner shirts are lifesavers, they wear down easily and may be expensive to purchase. At just $2, this inner shirt does a no-frills job on protecting your dress shirt from perspire and deodorant stains.
Thermal Aluminium Bag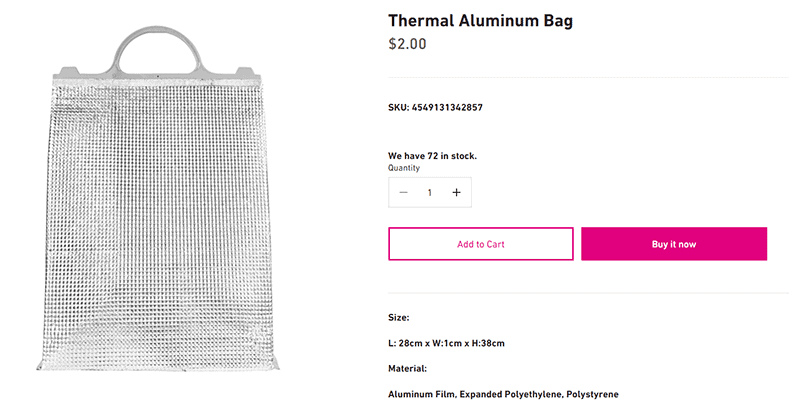 Some of us prefer prepping homemade meals to bring to our workplaces, and this thermal aluminum bag makes the process more convenient. Besides keeping your food warm, it also has a portable handle for easy carrying – no more lunchboxes slushing around in our bags.
One-Touch Catch for Pole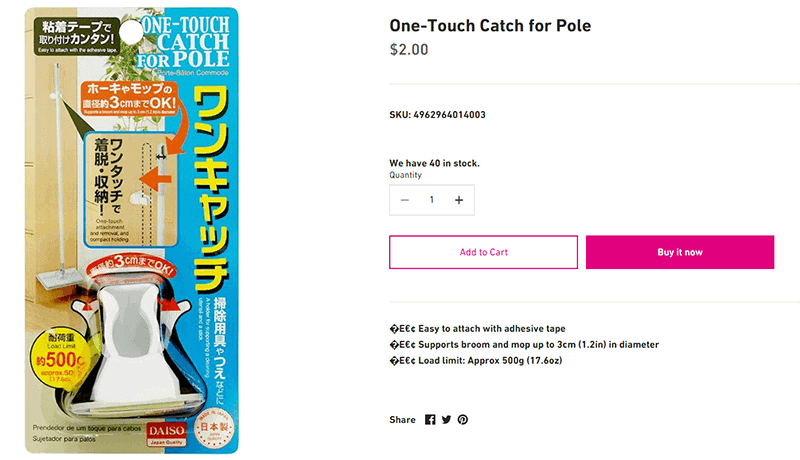 Our brooms and mops are usually placed against the walls at room corners, and a clump of them can be unsightly. With this, they can now be hung on walls for a more organized look.
Compressing Bag For Clothing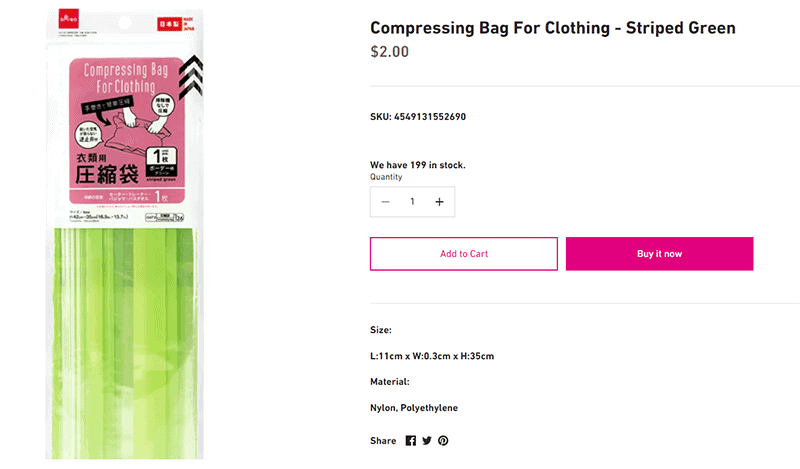 We won't be travelling anytime soon, but the compressor bag still serves a good purpose for packing away clothes we hardly wear. It'll save you a bit more space, and also keep dust away.
Delivery fee at $5 with minimum purchase of $10
Daiso may have moved its store online, but the items sold remain at $2 each. The standard delivery fee is at $5, but its price may differ according to weight. A minimum purchase of 5 items is also required.
To find out more about the online shop, click here!
Or, check out Don Don Donki's latest deal instead.