For those who've been to Japan, you've probably seen one of Sukiya's outlets. After all, the gyudon chain has more than 2,000 outlets across the country.
But if you haven't, fret not—Sukiya has launched their first outlet in Singapore on 17 February, and it'll be located at Suntec City.
Not to be confused with Suki-ya, the Japanese Sukiyaki hotpot chain in Singapore, Sukiya offers affordably priced rice bowls with toppings such as cheese, eggs and even kimchi. Though the restaurant specializes in gyudons, they also serve other Japanese meals such as curry rice and Teishoku, which means "set meal" in Japanese.
Affordable gyudon chain from Japan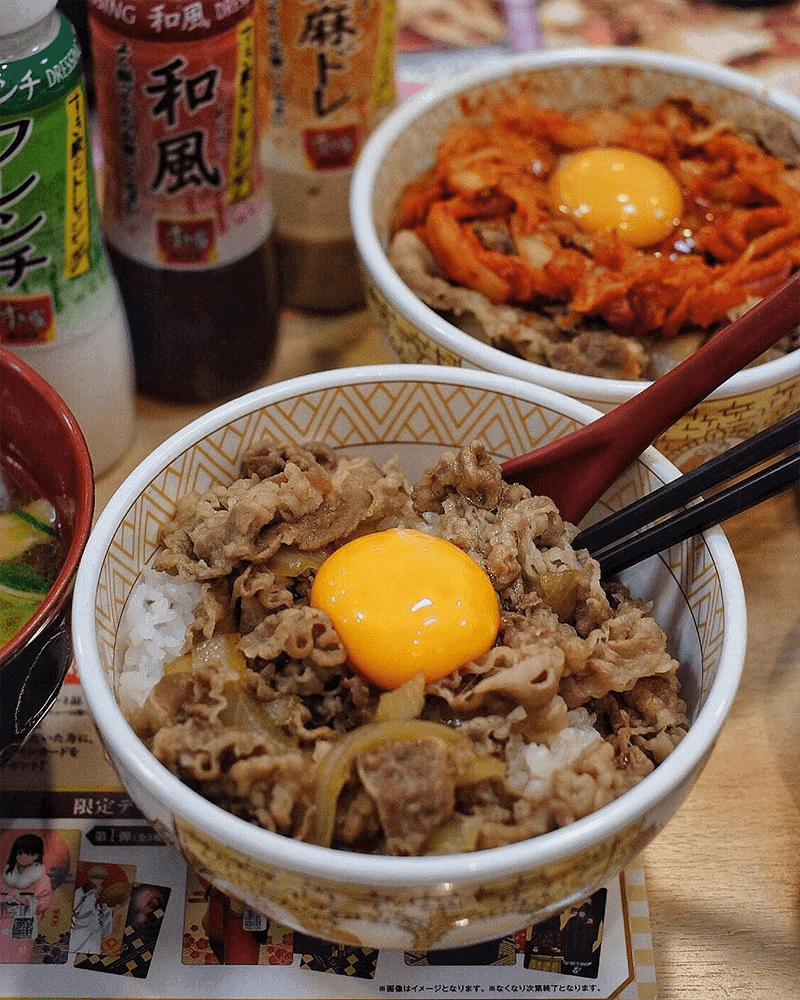 The gyudon is arguably one of the most common foods found in Japan since it's both filling and easy to consume. In Sukiya's Japan outlets, their classic Gyudon is thinly sliced beef simmered in a mildly sweet soy-based sauce, then topped on a bed of rice. It comes in six sizes ranging from S to MEGA, with the mega priced at 780yen (S$10).
Another popular item on its menu would be the Gyudon with Green Onion and Raw Egg. Generously topped with green onions, there's more bite to every spoonful and the silky raw egg helps to bind the ingredients together. The smallest bowl costs around 420yen (S$5.20), while the mega-sized would set you back around 910yen (S$11.70).
For cheese lovers, the Gyudon with 3 Cheeses will sate your appetite. This indulgent bowl costs 440yen (S$5.70) for its smallest size and 930yen (S$12) for its largest size.
Even if you can't make up your mind on what to order, the meals can be tailored according to your preferences. With the variety of toppings they offer, whether it's a load of crunchy green onions or stringy, melted cheese that you crave, you can have them both.
There's also no additional service charge for your meals or extra charges for takeaway.
Gyudon chain Sukiya opens at Suntec City
Though COVID-19 may have forced some of us to cancel our travel plans to the Land of the Rising Sun, we'll at least have this to look forward to. The outlet will be located at Suntec City's East Atrium, which is of short walking distance from Promenade MRT station.
Facebook | Instagram
📍 3 Temasek Boulevard, #01-647 East Wing, Singapore 038983
🗓️ 10am–10pm (Daily)

I leave the office at 6PM on the . to rush home and play games. My boss has no control over me!!