POP MART has been popping off this year with a range of exciting ventures, from the hit collaboration with Jujutsu Kaisen, to the re-release of limited-edition The Conjuring Universe series at the titular tour and Singapore's first POP TOY SHOW that is opening today on 8 September 2023!
But something else bigger than the POP TOY SHOW is opening this September — the world's first POP MART theme park, POP LAND!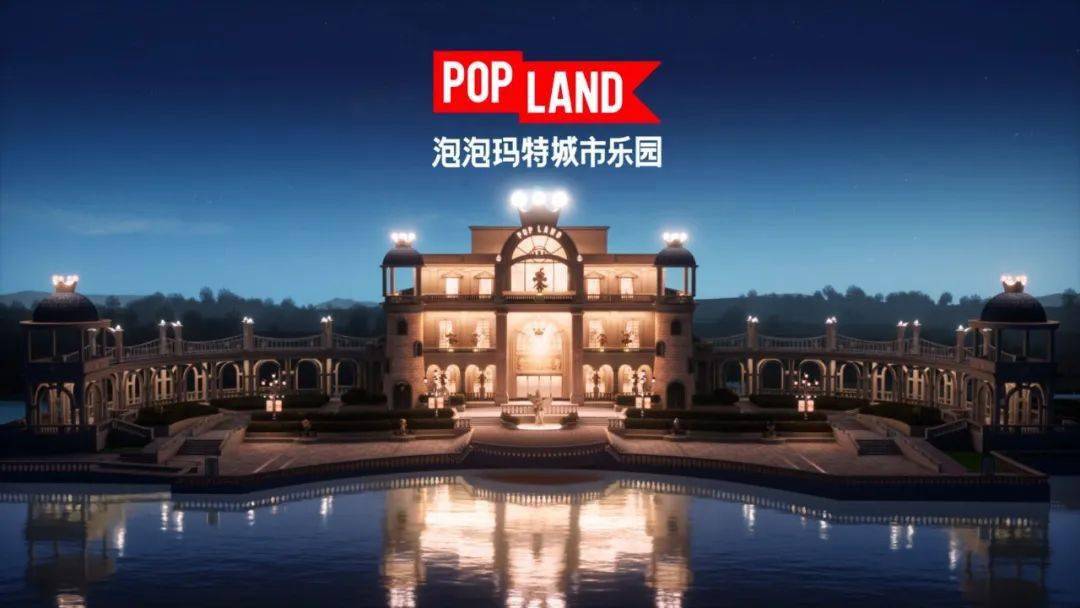 POP LAND has revamped the largest park in Beijing, China, Chaoyang Park, into an immersive leisure and entertainment space filled with beloved characters like Molly, Labubu, Dimoo and more.
Don't expect the POP MART theme park to have roller coasters and pirate ships on the scale of Universal Studios and Disneyland though. Rather than an amusement park filled with thrilling rides and the exhilarated screams of other guests, POP LAND has taken inspiration from Japan's Ghibli Museum and Shiroi Koibito Park (yes, that famous Hokkaido White Lover chocolate biscuit).
Built for fans to relax and immerse themselves in a haven of their favourite characters, the park is divided into four main areas: Pop Street, Labubu Adventure Forest, Lakeside District, and the highlight of the theme park — Molly's Castle.
Pop Street
Welcoming you at the entrance of the theme park is the colourful Pop Street, which promises a fantastical experience with tons of interactive activities, games and shopping. There'll be stores, statues and various architecture featuring different characters like Molly, Skullpanda, PUCKY, more.
Labubu Adventure Forest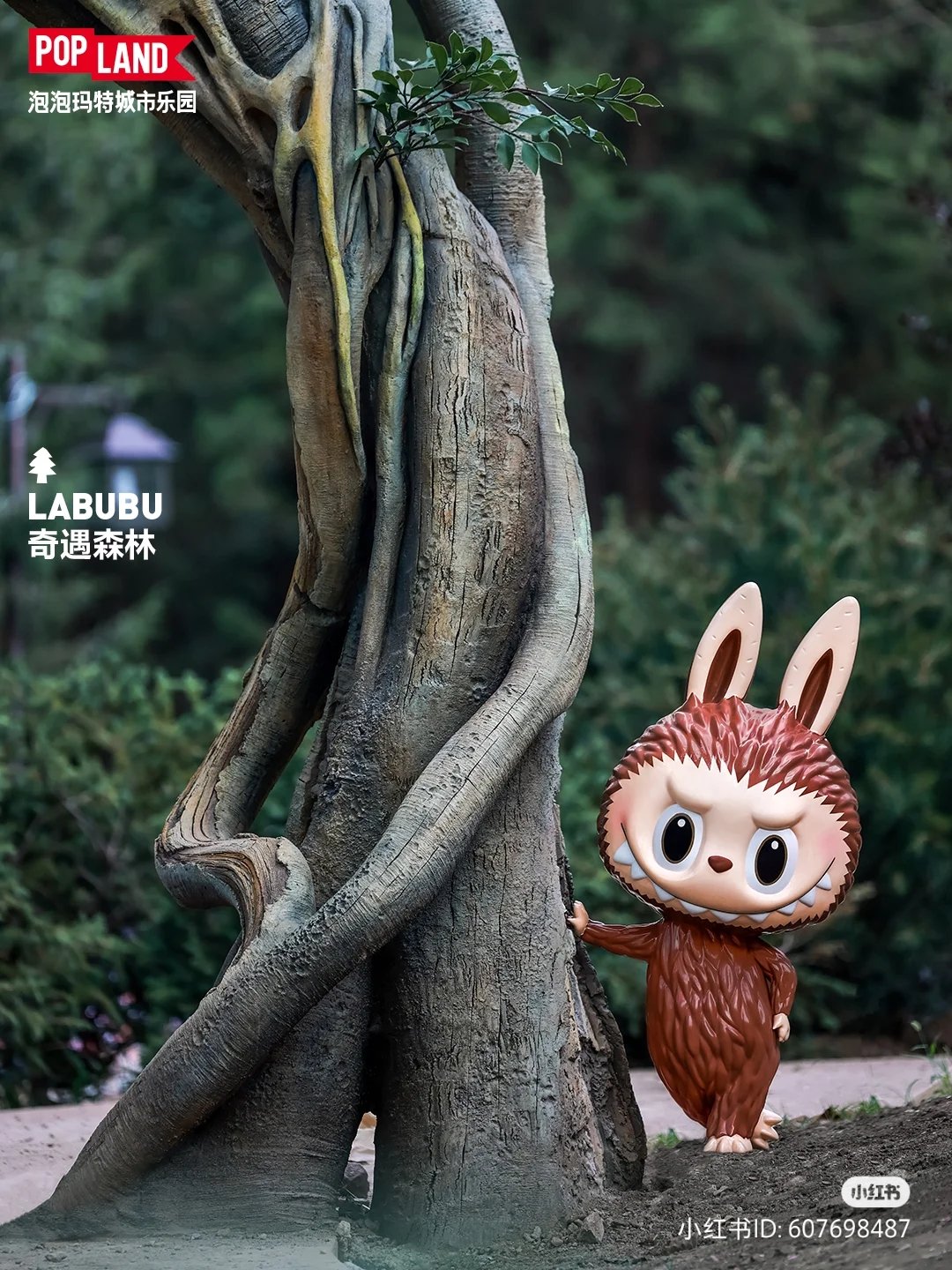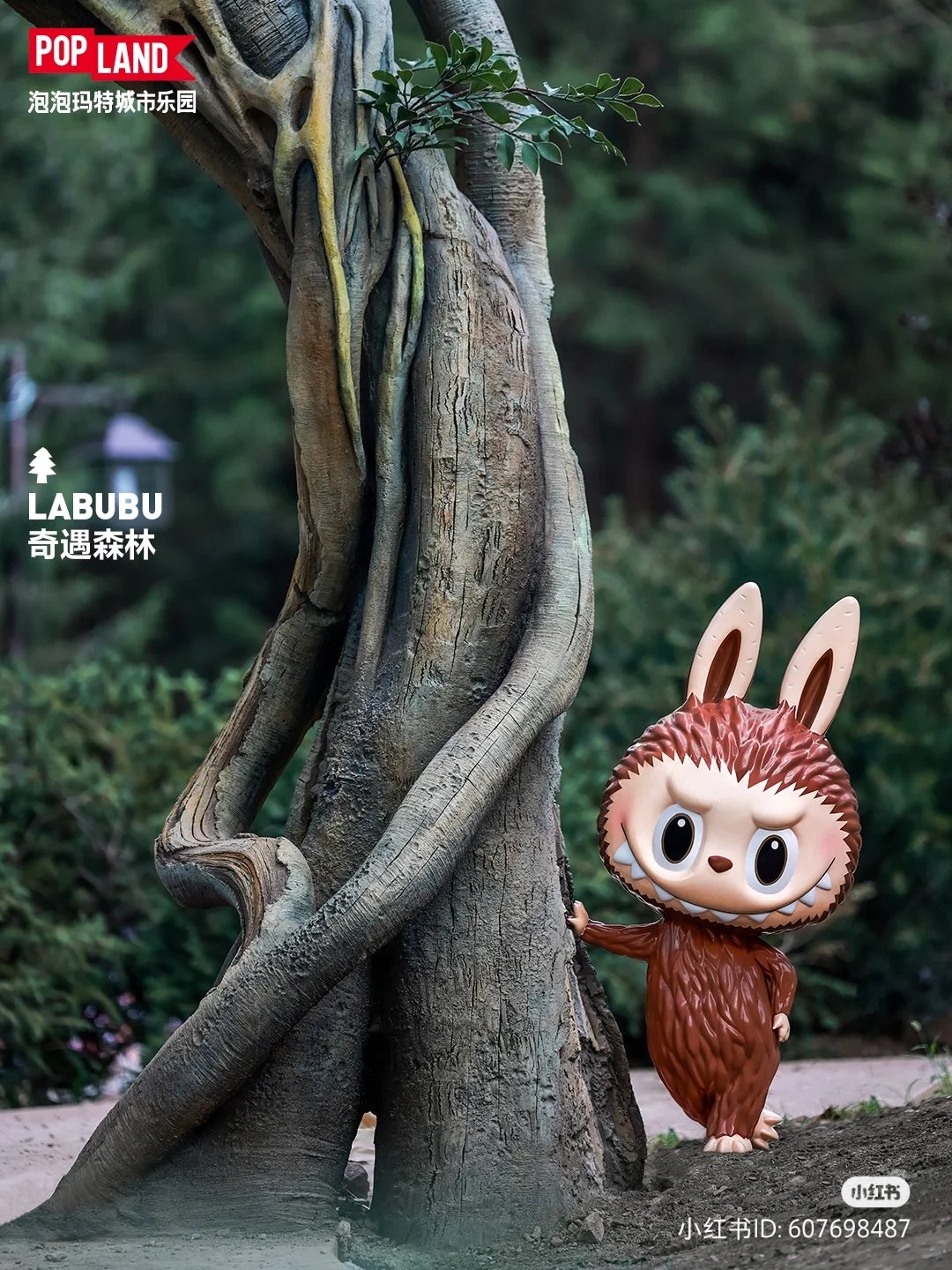 Pass through Pop Street to find the Labubu Adventure Forest, the living place of THE MONSTERS. You'll be able to see the family of mischievous creatures in their natural habitat. But be careful, this place is also a forest of unexpected encounters! Labubu, Zimomo, Tycoco, Spooky and Pato may emerge when you least expect it!
The lore of THE MONSTERS has been integrated into the landscape in the forms of unique areas including a fishing village, a treehouse, and a Village of Warriors. There's also a 1100 square metre adventure playground with trampolines, swings, climbing walls and nets, mazes and more for children to enjoy themselves.
A new fluffy pink member, MOMOKO, is joining the LABUBU family on 29 September 2023, with a great reveal party, new merch and many more easter eggs to look forward to at POP LAND from 3 October till 6 October 2023.
Molly's Castle
To the east of the park stands Molly's Castle with three levels and a mysterious basement. You can play to your hearts' content at experiential gaming installations and less intense family-friendly attractions, dine at the two themed restaurants and snag exclusive POP LAND merchandise at the souvenir store within the castle.
Stroll through the first floor museum showcasing POP MART's popular collections and its history, then grab some exclusive POP LAND merch at Molly Toy's House. Head up the second and third floors for a shop and dine extravaganza — from the food to the furniture and decorations being sold, there's nothing that is not character themed!
But what about the mysterious basement? Visitors will be able to enter the nighttime immersive experience "Journey of Wishes", and Molly is, of course, the main character of this story. Big Ear has gone missing, and the wishes of Molly, Dimoo and her other friends have them come together to create…the rest is a secret!
Here's a little spoiler for you: you'll be able to experience POP MART's entire toy-making process up close.
Lakeside District
Floating on the tranquil Ark Lake south of Molly's Castle is an elegant yacht, The Yum Explorer, where visitors can indulge in exquisite desserts and beverages upon this classy floating restaurant. It's also a great place for photoshoots with your cute POP MART theme park merchandise!
"POP LAND, gather!" series
Fans shouldn't miss out on the chance to grab the incredible MEGA ROYAL MOLLY 400% figurine, standing at four times the size of your usual Molly! There are also POP LAND exclusive fridge magnet blind boxes, hair bands, keychains, plushies and extremely cute character bags that have my mouse hovering on an airplane ticket to Beijing!
The souvenir shop nestled within the Adventure Forest will also bring on board a Pirate series, and reveal the first Zimomo plushie! Look out for THE MONSTERS Forest Party series where you can see how the fairies of the forest set up tents, barbecue and gorge themselves on desserts as well.
A little bird has also told me that there might be meet and greets, festive celebrations, augmented reality (AR) immersive experiences and more lining up when the theme park opens.
Ticket prices are as follows:
Children (1m–1.4m, free entry for children below 1m)

1-Day Entry + Nighttime "Journey of Wishes" Immersive Experience Package
Fans visiting from 26 September to 30 November 2023 can obtain the package ticket for a discounted price at 42.86 SGD (229 RMB).
Why not fit POP LAND down into your sightseeing schedule on your next trip to Beijing?
POP LAND
📍 West Gate 3, Chaoyang Park, 1 Chao Yang Gong Yuan Nan Lu, Chao Yang Qu, Bei Jing Shi, China
🗓️ From 26 Sep 2023
For more lifestyle updates like this, subscribe to our Telegram channel at @confirmgood.