Sure, Mariah Carey is slowing defrosting, and the jingles are beginning to sound, but you know it's beginning to look a lot like Christmas when Starbucks brings back their signature trio of festive drinks as we wind down for the year. You already know it, but as a recap for those who need a refresher. Here are the drinks which are available iced, ice blended, or hot.
Starbucks Christmas drinks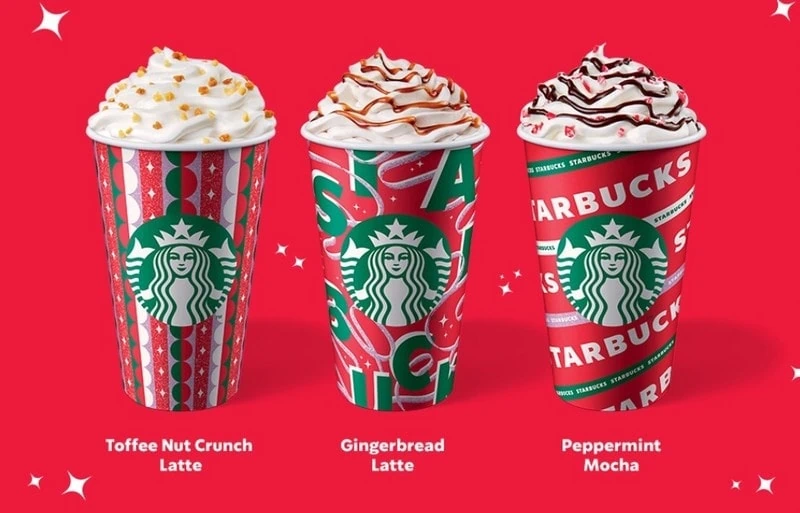 Toffee Nut Crunch Latte
In addition to the aforementioned iterations of the drink this latte will also be available in Cold Brew and Nitro Cold Brew options.
Gingerbread Latte
All-new holiday cups
Special Christmas menu
Triple Cheese, Mushroom & Turkey Bacon Pie
A mix of mushroom, turkey bacon and a cheese blend of mozzarella, red cheddar, and parmesan cheese.
Black Pepper Chicken Mac & Cheese Pie
Black pepper chicken chunks, macaroni, and creamy cheese in a buttery crust, topped with toasty breadcrumbs and gouda cheese.
Salted Caramel Dark Chocolate Tart
Buttery cookie base filled with luscious layers of salted caramel and smooth dark chocolate ganache, finished with a chocolate topper.
Caramel Macchiato Cheesecake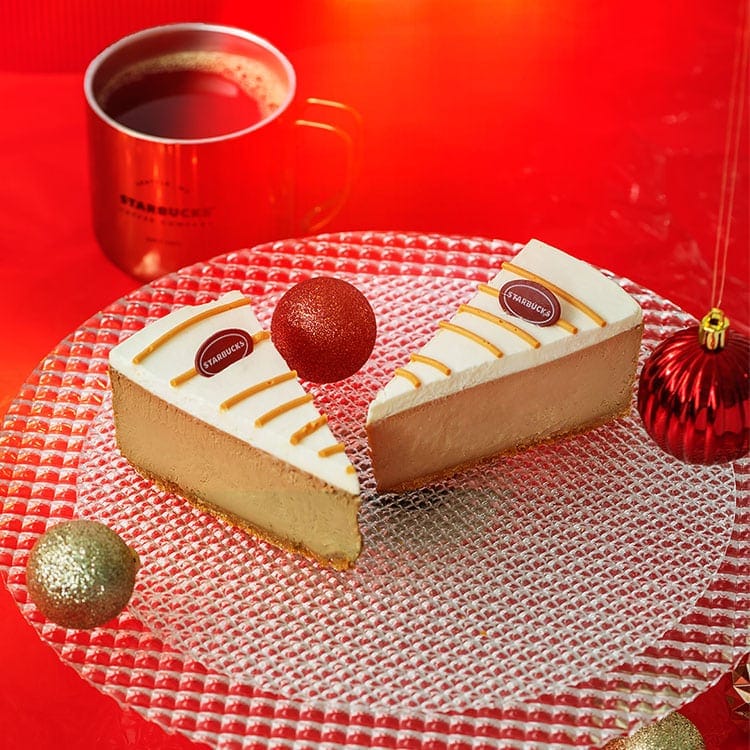 Starbucks coffee-infused cheesecake topped with a light layer of Chantilly cream and caramel drizzle.
Green Tea Chocolate Ganache Tart
Chocolate cookie tart base filled with green tea and chocolate ganache, complete with a chocolate topper.
Chocolate Praline Cake
A smooth hazelnut mousse center encased by light chocolate mousse, atop a layer of chocolate sponge and crisp feuilletine base.
Vanilla Pistachio Cake
Pistachio sponge layered with super light vanilla cream cheese frosting and topped with sweet white chocolate curls.
Black Tea, Caramel and Hazelnut Crunch Cheesecake
Black tea-infused cream cheese topped with layers of Chantilly cream, a crunchy biscuit topping, and caramelised hazelnuts.
For more lifestyle updates like this, subscribe to our Telegram channel at @confirmgood.