Your first thought was probably: "What happened to TOKYU HANDS?"
Well, there's no need to worry — your favourite Japanese lifestyle store is not going anywhere. TOKYU HANDS is rebranding to HANDS Singapore in conjunction with a management change last year, when they became a subsidiary of CAINZ Corporation.
But of course, other than a new name, you'll also be seeing new Japan-only products being launched, alongside services like name engraving and gift-wrapping being offered.
That being said, Sonny Angel fans will undoubtedly be the most excited for this revamp.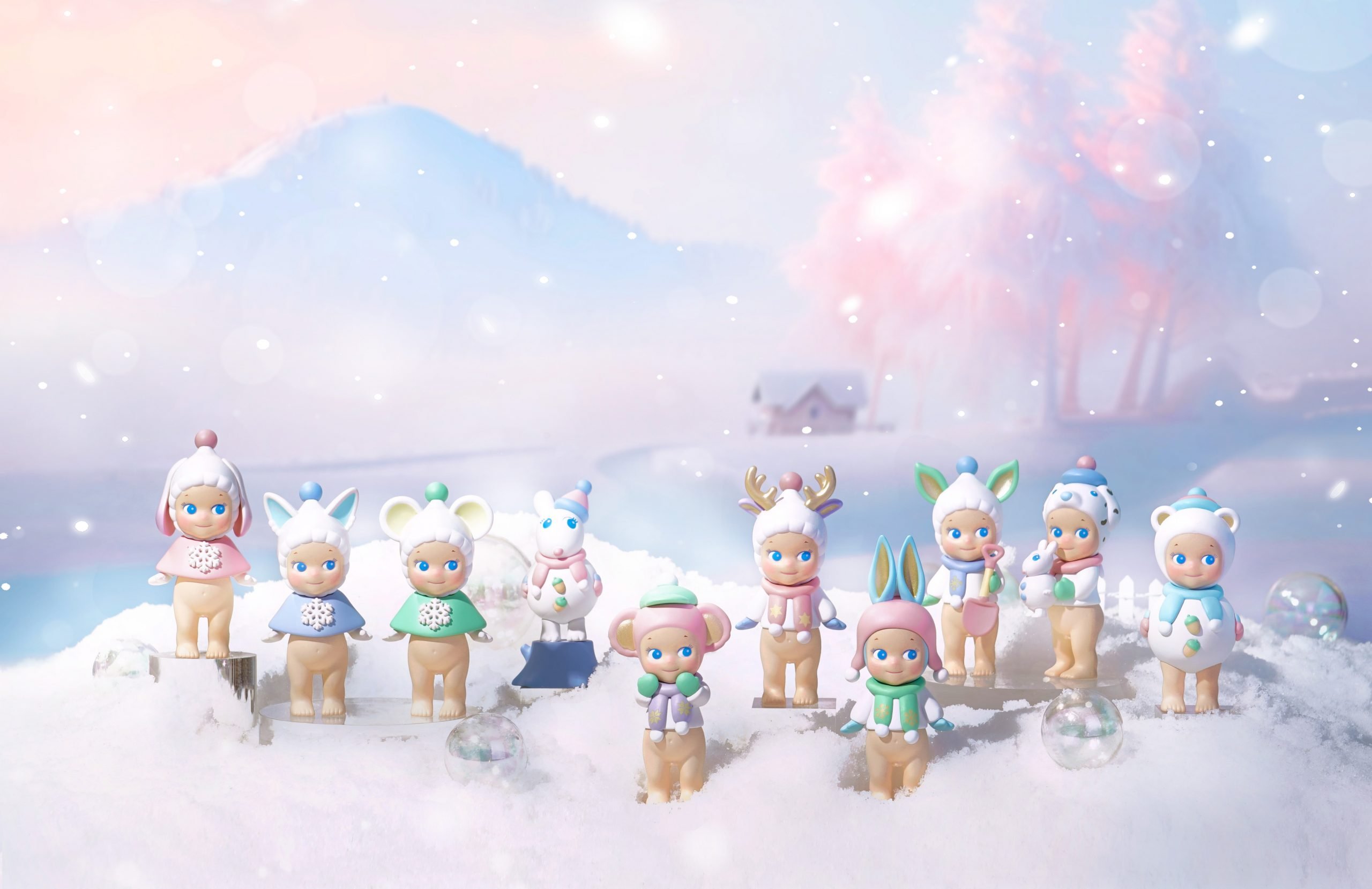 The rebranding of TOKYU HANDS to HANDS will not affect Sonny Angel fans from getting their hands on the highly-sought after cherub dolls, and fans will even see a new collection debuting exclusively in their stores: the Winter Wonderland series!
More details about Sonny Angel's Winter Wonderland series will be revealed as Christmas draws closer. But for now, you can check out collections like Birthday Gift, Sonny Angel in Wonderland, and more at the stores.
There's more exclusive stuff that's coming with the revamp. HANDS has acknowledged the popularity of B-side Labels Stickers with Singaporeans, and is offering six Singapore-exclusive designs, including a kawaii Uber Eats-inspired axolotl!
You'll be spoilt for choice with more than 330 designs available, including B-side Label button badges, key chains, T-shirts and more that will be hitting the shelves soon. They'll also refresh the B-side Label sticker collections every month, so do revisit when you can to grab more of these cuties.
Definitely don't miss out on the beauty products that you could previously only find in Japan — like the limited edition Lululun face masks that were only sold in Japanese prefectures Tochigi, Yamanashi and Hakone. Ishizawa Nadeshiko is also offering Baking Soda Foam Wash from the beloved KEANA series at HANDS exclusively.
HANDS is coming in clutch this Christmas season with their new name engraving and gift-wrapping services. If you haven't decided on what you're getting for your loved ones, why not check out HANDS' latest range of fountain pens, roller ball and ballpoint pens from the Pilot MR3 series?
Each purchase comes with a complimentary name engraving service. You can even tailor the position of the engraving to account for right-handed and left-handed writers.
After choosing your gift, pretty up your present with HANDS' renewed gift-wrapping service. You can pick an emerald green Wrapping Bag with a paper closure that you can write your messages on, a gift box, or simply wrap your gift in HANDS' wrapping paper.
HANDS is currently running special promotions for their rebranding, so be sure to visit and check out your favourite Japanese products when you're in the area!
Pro tip: The old TOKYU HANDS logo paper bags will be provided for free upon request!
HANDS Singapore
Facebook | Instagram | Website
???? Multiple outlets
For more lifestyle updates like this, subscribe to our Telegram channel at @confirmgood.
Photos by Kaye Yeo